Published on:
Treasure the Dress!
By Tina Causey-Bislick / Images by Steve Keith
Don't trash it, treasure it! I'll admit it, I am not a fan of the "trash the dress" craze. Instead of ruining the dress by burning it, splashing paint all over it, or subjecting it to salty seawater, why not embrace the surroundings of your destination-wedding locale? Aruba has so many fascinating backdrops that are totally unique to the island and allow for a unique and authentic sense of place for any bride's portrait.
Our wedding-dress editorial, featuring locally designed creations, embraces iconic Aruban landmarks, such as Alto Vista Chapel, California Lighthouse, and Fontein Cave, as well as lesser-known landscapes in our countryside. International fashion and lifestyle photographer Steve Keith works his artistic magic behind the camera and computer to create captivating, surreal imagery.
All jewelry from Gandelman Jewelers, with locations at Renaissance Mall, Hyatt Regency Aruba Resort & Casino, and Marriott Resort & Stellaris Casino.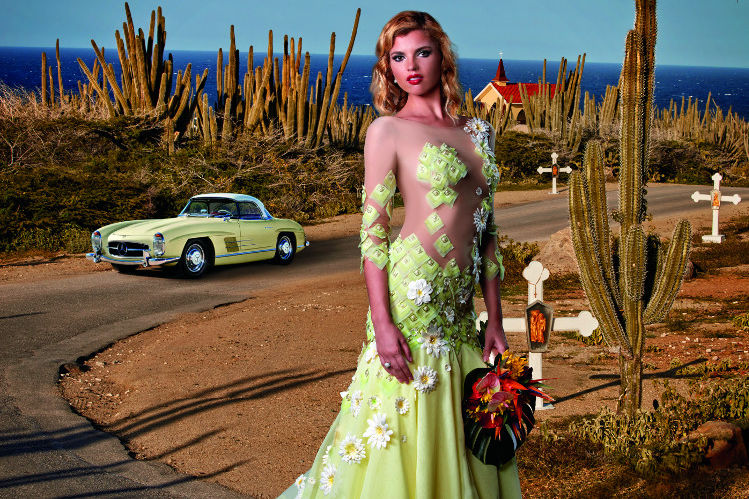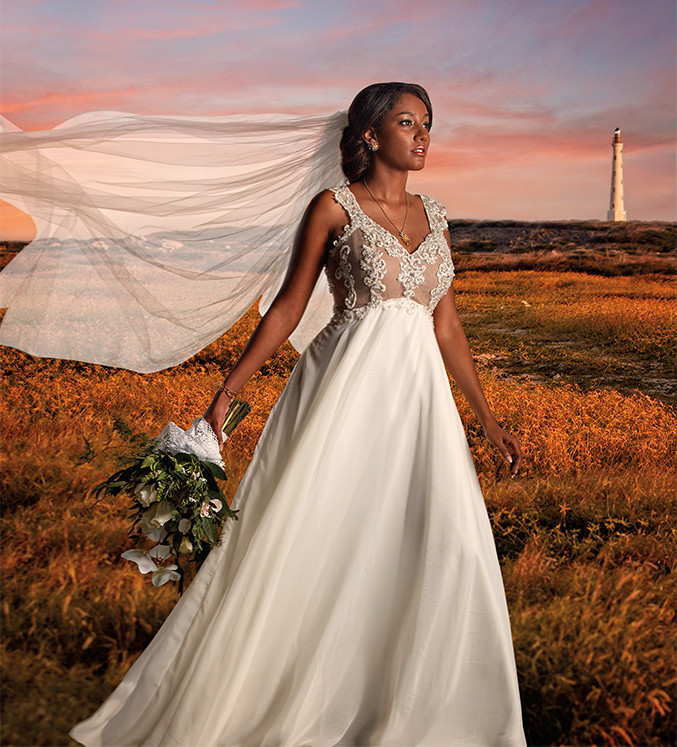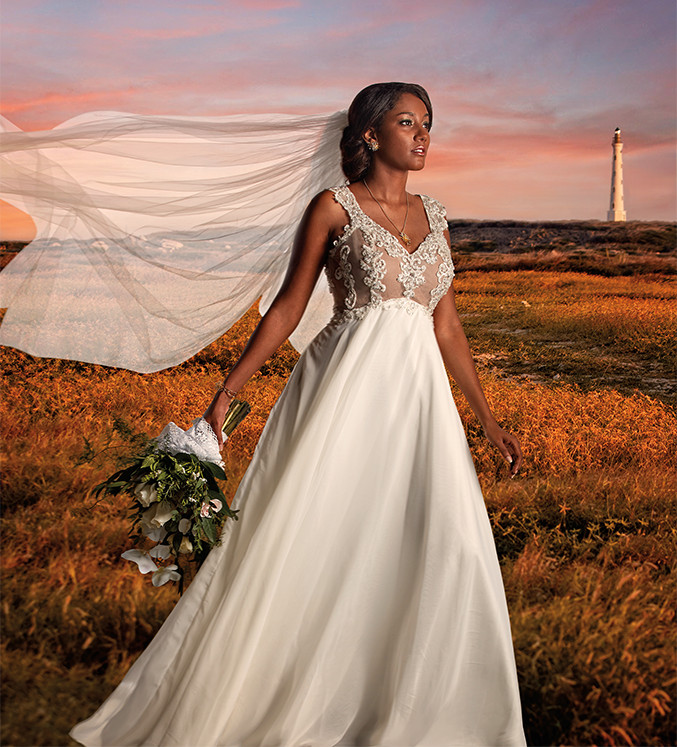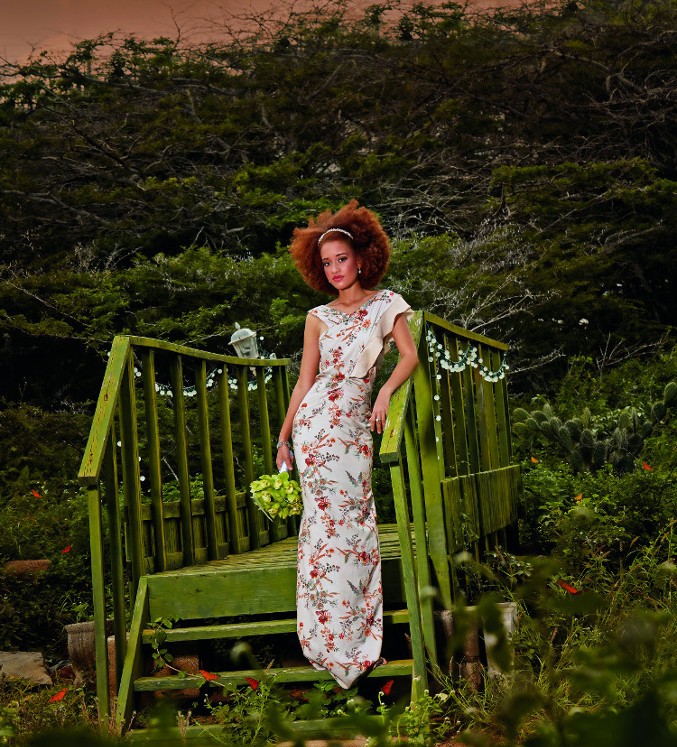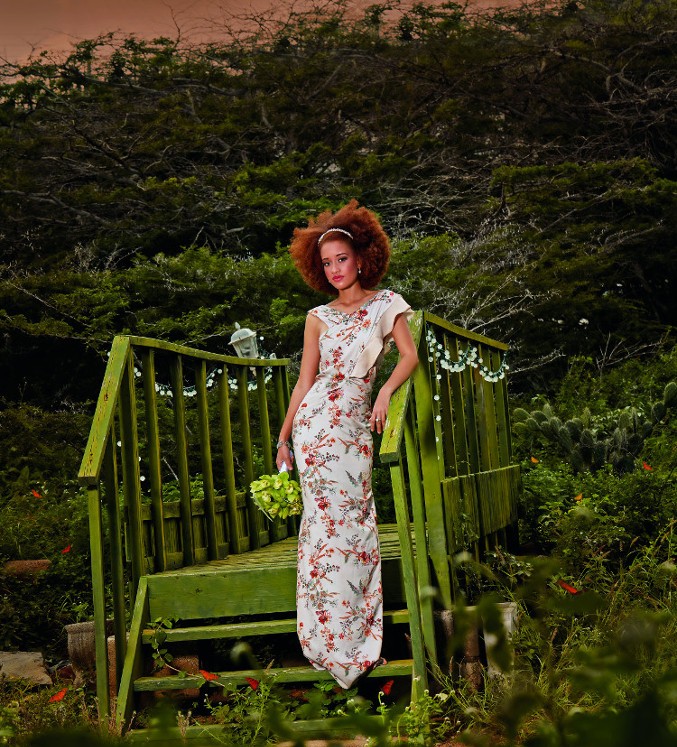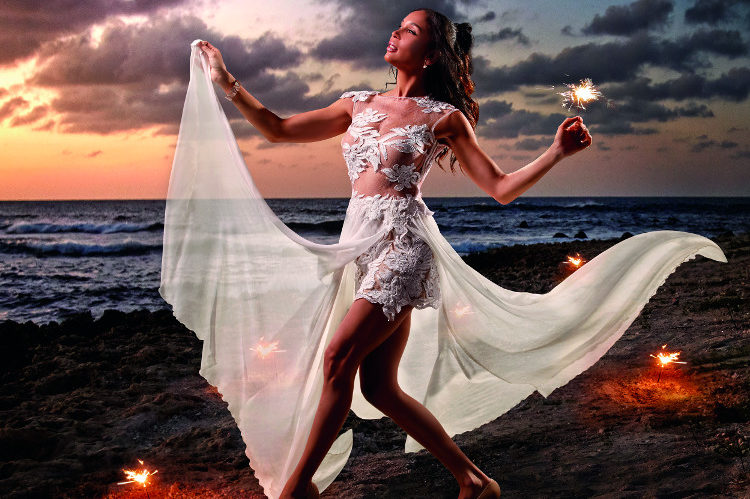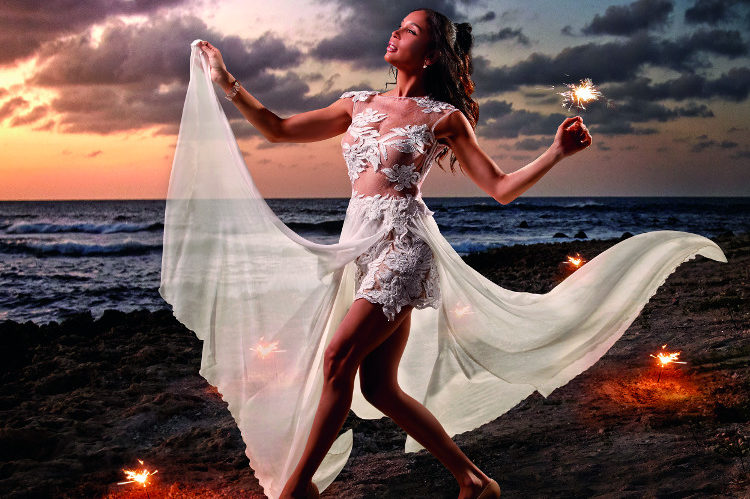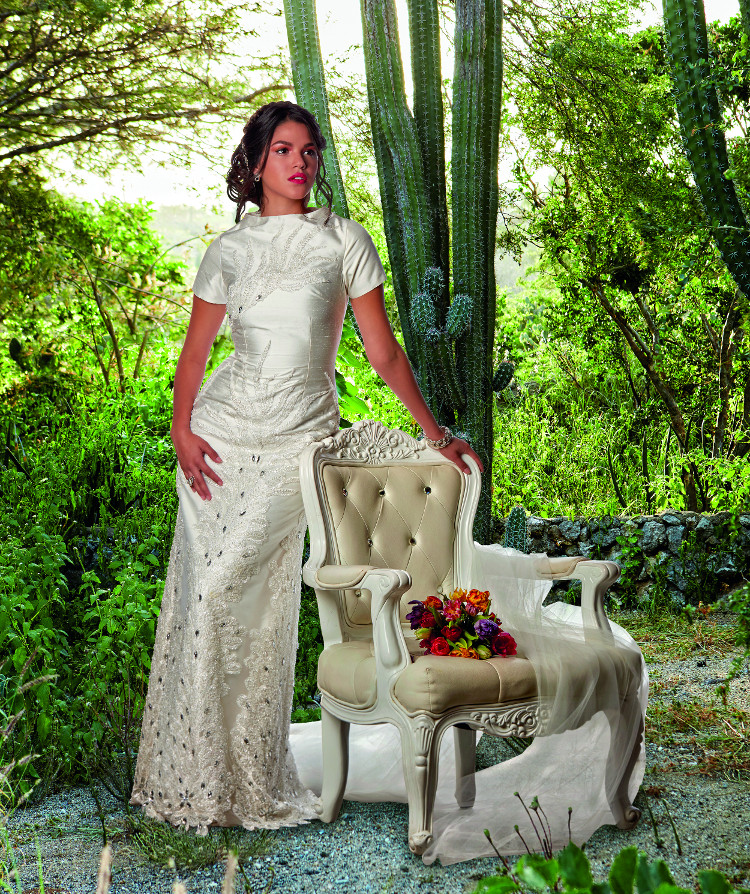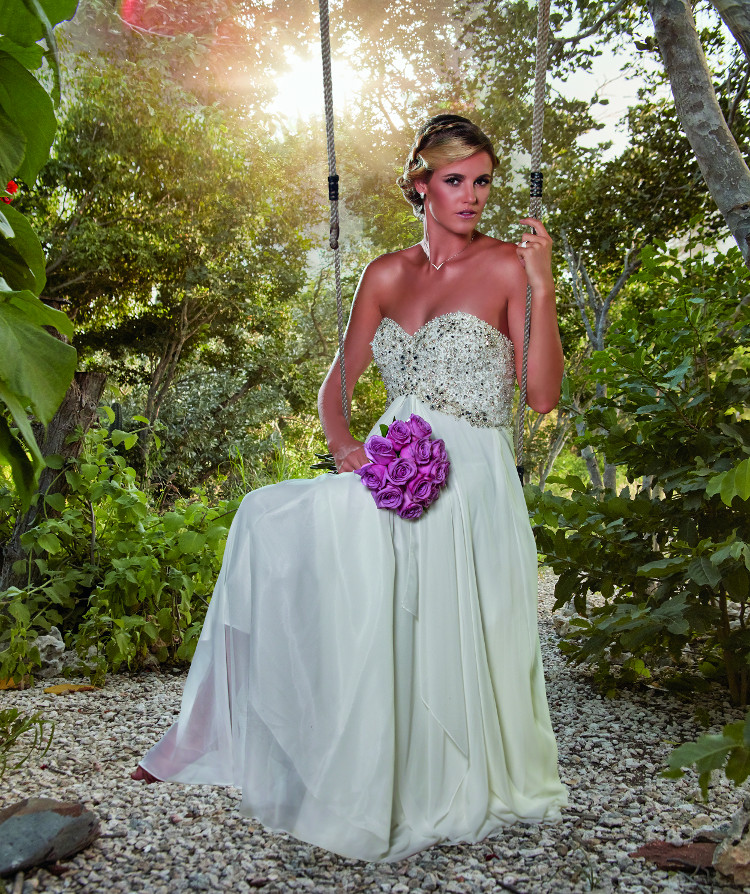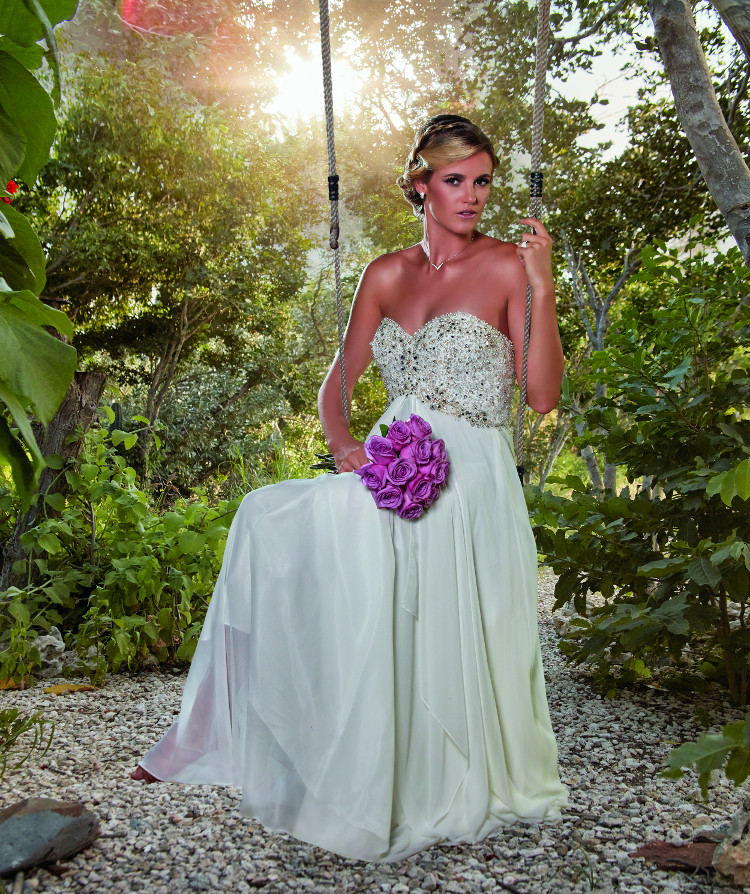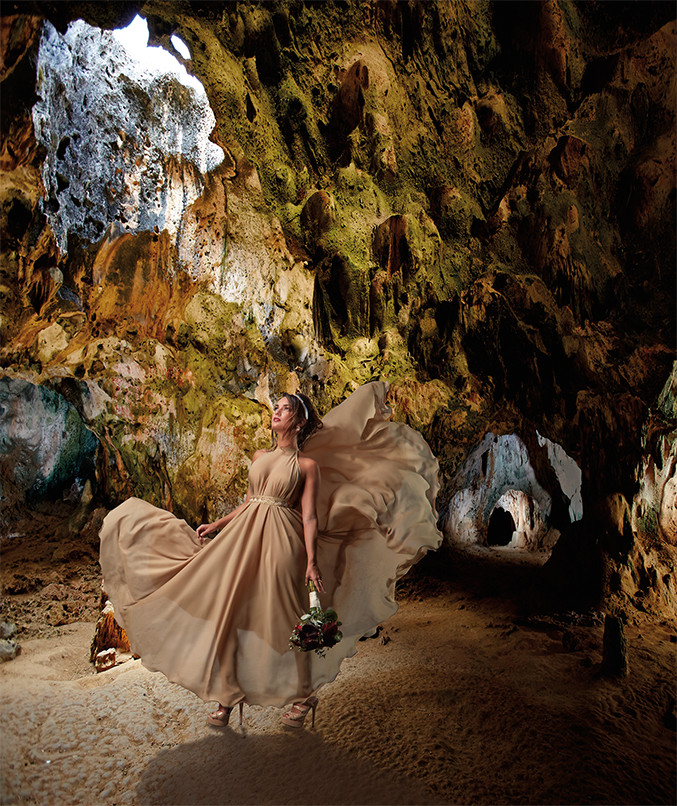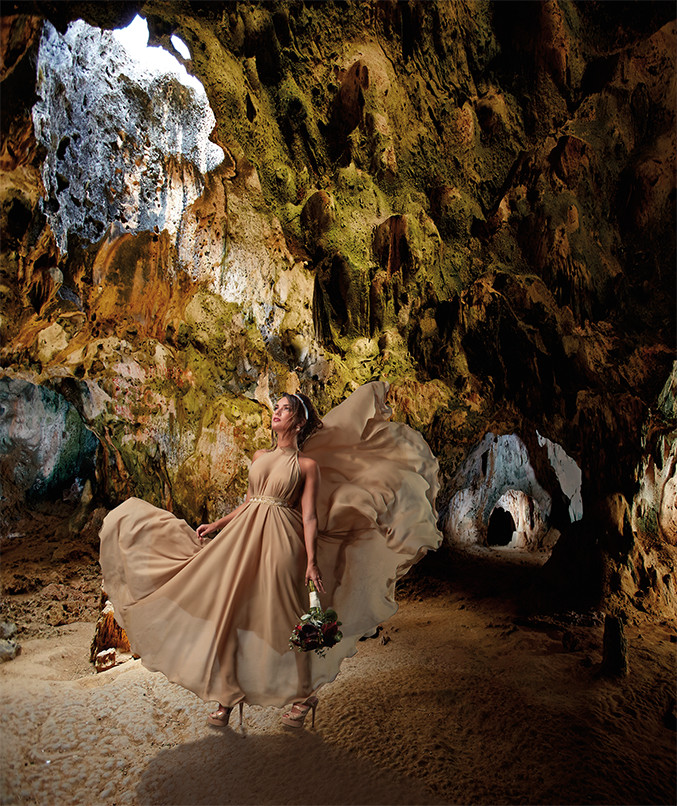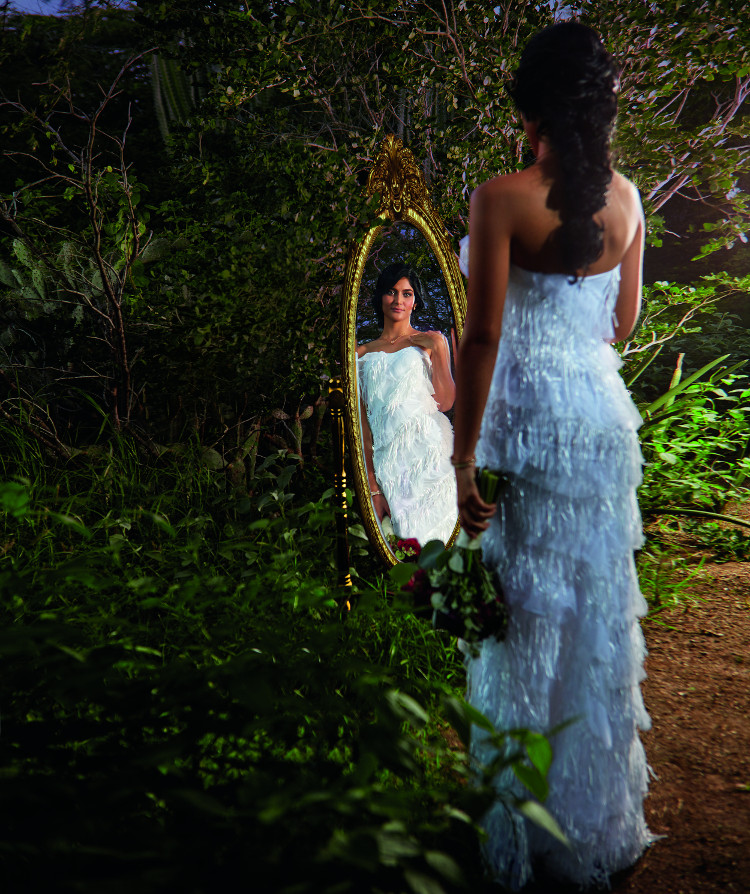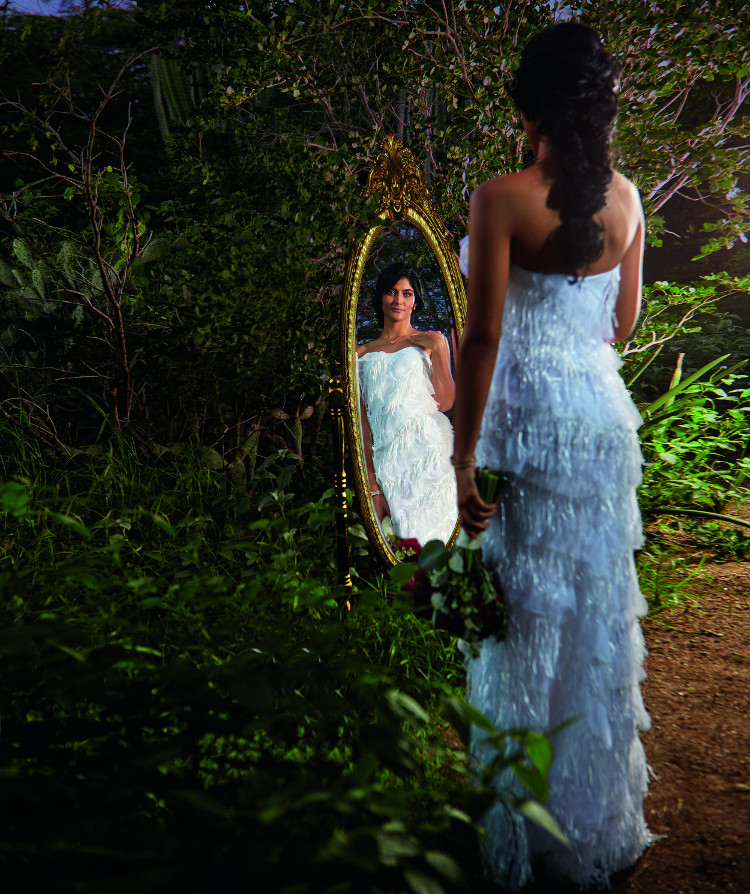 Behind the Veil
Planning our Treasure the Dress fashion editorial was much like getting eight real brides ready for their big day. Meeting with the local designers, scheduling fittings, scouring sites like Pinterest for bridal hair and makeup inspirations, picking out bouquets—well, you get the picture. From the hair and makeup artists to the dress designers and the floral designers, Aruba's creative talents make matrimonial miracles.
The Designers
Heidi Munzenhoffer
More than a decade ago, Heidi appeared on our front cover, and has modeled for several fashion editorials in Island Temptations over the years. But Heidi's full-time gig is creative director and dress designer for island bridal boutique Creation Aimee. She's also a full-time mom to her two young children.
Rhona Lemminga
Queen of Aruba's Carnival costume designs, Rhona recently began dipping her creative toes into designing wedding dresses. The designer studied at the Fashion Academy Marja van Riel in the Netherlands, and she is a fashion instructor at local school EPB/Hato.
Christopher Marvin Martha
Designer, stylist, art director, visual merchandiser—this young talent is all over Aruba's fashion scene. A fashion fanatic from a very young age, Christopher has designed several original collections for local beauty pageants throughout his blossoming career. Three of his original designs were featured in the Summer 2016 edition of Island Temptations.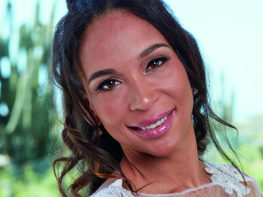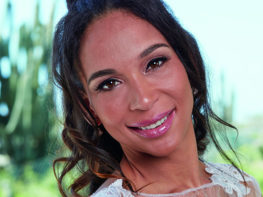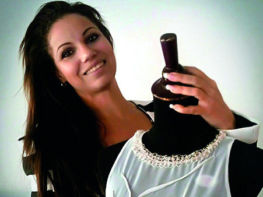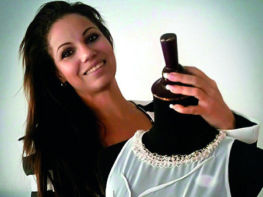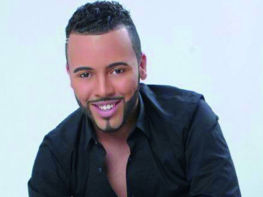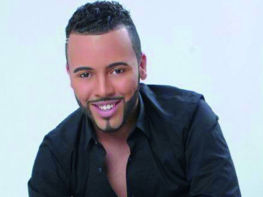 Gigliola Gomez
This international designer launched her own label, Gigliola Designs, in 2005 and has been making her mark globally ever since. She has designed collections for Miss Teen Aruba and Miss World Curacao, presented collections during Mercedes-Benz Fashion Week in Amsterdam, and most recently, premiered her Mystique Collection Resort during Aruba Fashion Week 2016.
Ronchi de Cuba
Ronchi has been our go-to fashion collaborator at Island Temptations since we launched our first edition in 2002. Designing for two labels, owning and operating fashion boutique TRASH by RONCHI, and being named by USA Today on its "10 Best of Aruba" list are just a few of his accomplishments. Ronchi is also the stylist for the reigning Miss Universe Aruba, Charlene Leslie.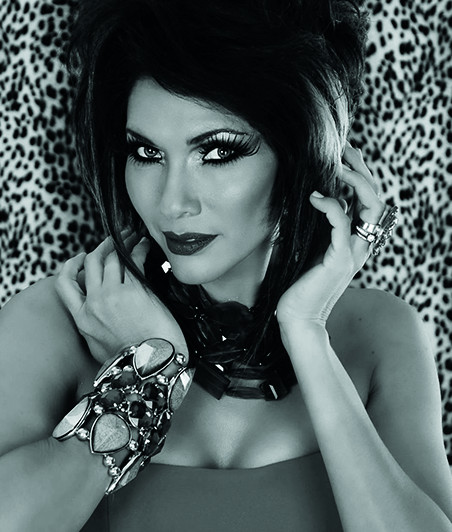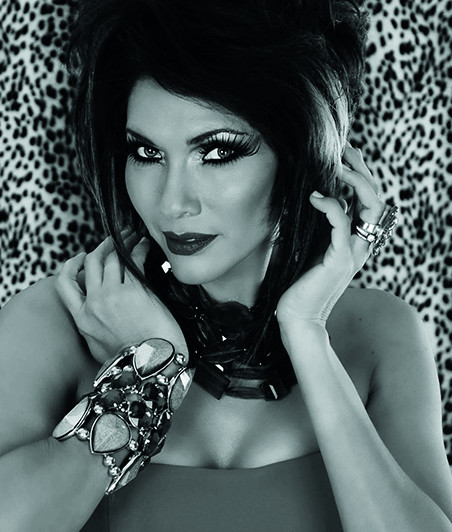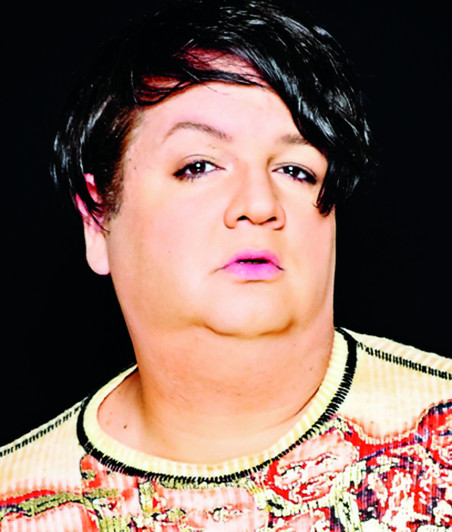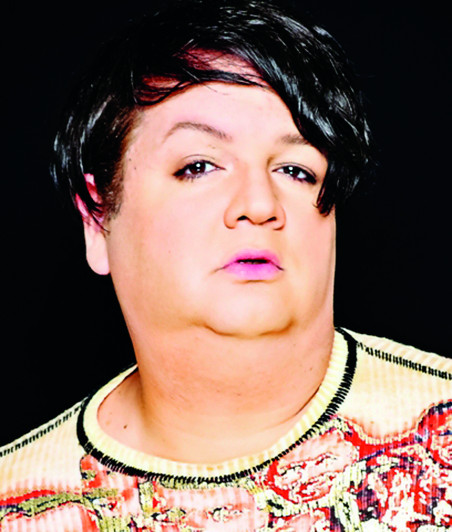 Hair & Makeup
Located at the Hyatt Regency Aruba Resort & Casino, Zoia is a peaceful escape for the bride on her wedding day. The bridal party can enjoy relaxing spa treatments, followed by hair and makeup on the big day. Hair and makeup artist Yolanda Angel was the talent behind two of our looks.
For Heidi, we needed a sassy 1960s-esque feel to complement the mini-dress style of her bridal frock. Loose curls were created in Heidi's long hair, then teased into a half-up/half-down top-knot style. For makeup, Yolanda used shimmery neutrals and soft pinks, but added drama with winged eyeliner.
Digene's flowing dress called for a classic look. To create a full but somewhat loose, sophisticated low bun, a clip-on hair piece was added (these clip-on hair extensions are very popular for brides wanting to add volume and/or length for their wedding day style). Bronzy neutrals paired with coral lips left Digene fresh and glowing.
Phone: +297-586-1234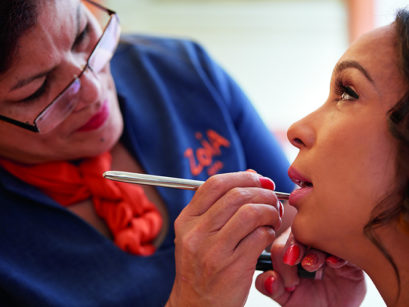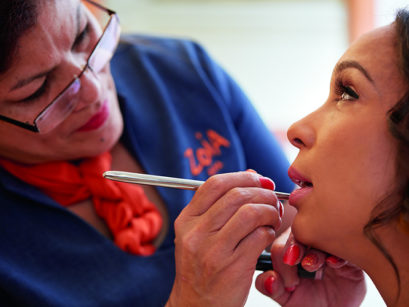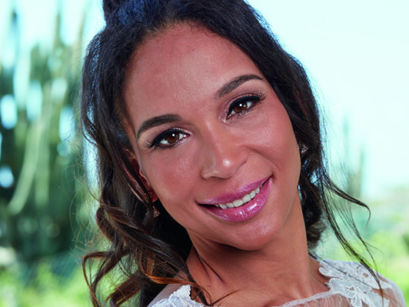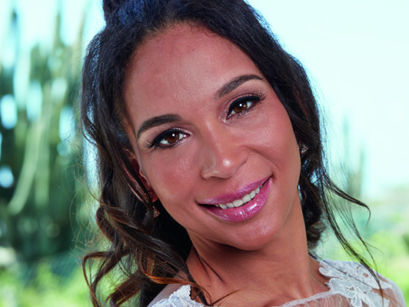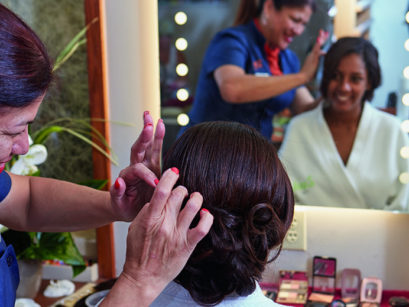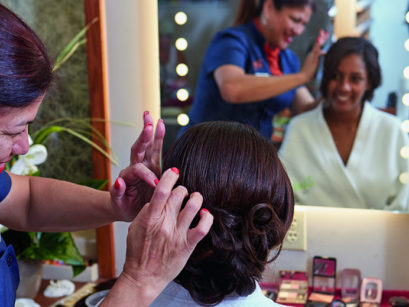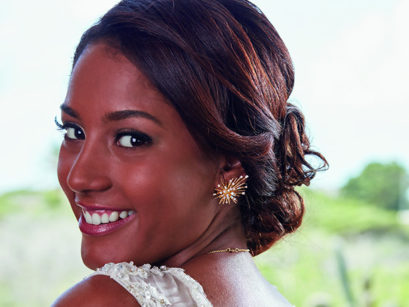 Tierra del Sol Resort & Golf is home to The Spa, where a full-service salon offers a spectacular view of the golf course and sea to go along with hair and makeup services. Stylist Andy Martinez delivered two completely different hair and makeup compositions for two of our models.
Dress designer Christopher Marvin Martha wanted lots of drama to go with his design. We mulled over a few possibilities and decided on a sexy, messy updo. Andy curled Kimberly's hair with a curling iron, then rolled the curled strands into pin curls before applying an edgy look of dark, smoky eyes paired with deep crimson-red lips. Andy then unraveled the pin curls, teased and sprayed, and teased and sprayed some more to create a perfectly unperfect updo.
Andy adored Emily's Afro. She had been straightening her hair since she was a little girl, but recently decided to embrace her natural hair. No way were we going to hide it by pulling it back into a bun, so Andy merely shaped it and accented it with a jeweled headband. Emily's golden skin tone and adorable freckles called for a light makeup palette of earth tones with gold highlights. The lips popped with a bright coral shade topped off with gloss (yes, lip gloss is back in style in a big way!).
Phone: +297-586-7800 ext. 229/230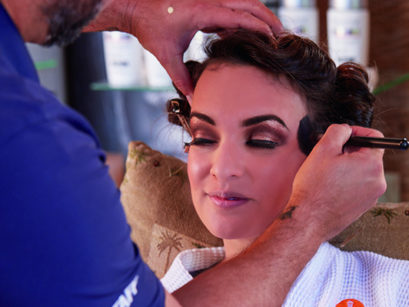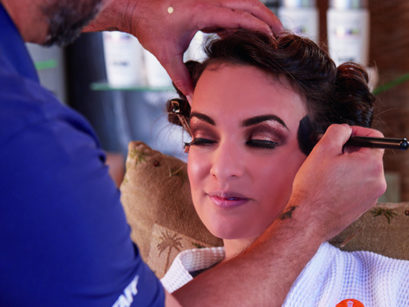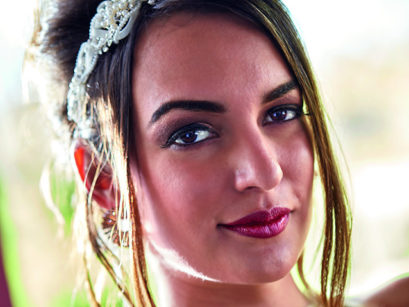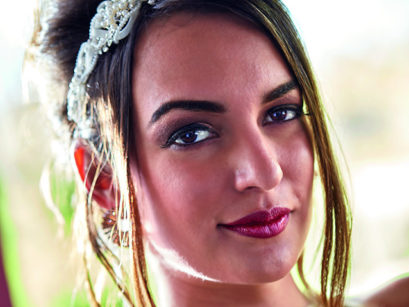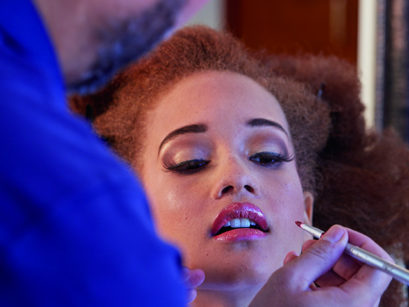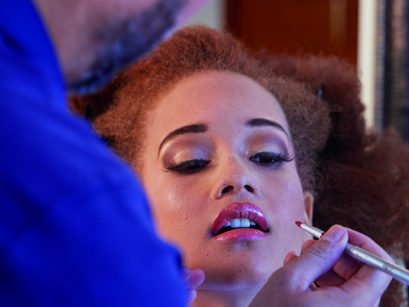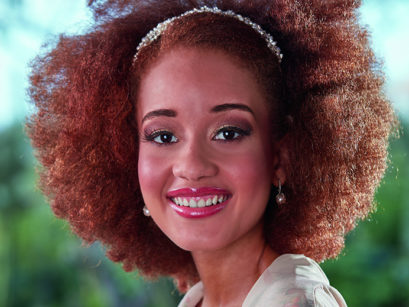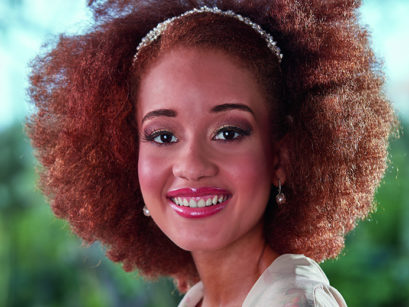 Bruce Stamper
Bruce is a freelance hair and makeup artist on the go. He is a favorite of many destination brides, as he can come right to the hotel room or wedding venue with all the tools needed to walk down the aisle in style. Weddings are Bruce's favorite assignments, and he often finds himself becoming emotional and tearing up right along with the bride. "I find it such a privilege to witness that moment when the father comes for his daughter's hand for the last time before he gives his baby away," shared Bruce. Bruce came on set to deliver two different braided styles on models Dana and Cathe, who both have amazingly thick, long hair to work with.
For Dana, the hair was curled with a curling iron, then swept into a loose fishtail braid with a few loose tendrils. Dana's shoot was in a wild garden setting, so Bruce kept the makeup soft and demure, with a dewy complexion set off with strategic contouring and highlighting.
Cathe's dress was elegant and refined, calling for a full updo. Bruce didn't want it too stiff and formal, so he kept the updo loose and slightly unstructured, with a single side braid woven in and several loose, long, wavy strands around the face to add some sexiness to the style. For makeup, a very clean look matched the high-collar formality of the dress. I was surprised to see Bruce use a richly pigmented, dense copper shadow on Cathe's lids, but the result was stunning and complemented the watermelon lips.
Phone: +297-731-2200 / Makeup by Bruce Stamper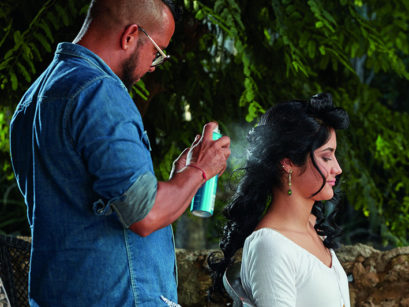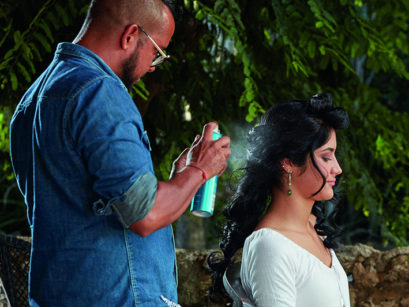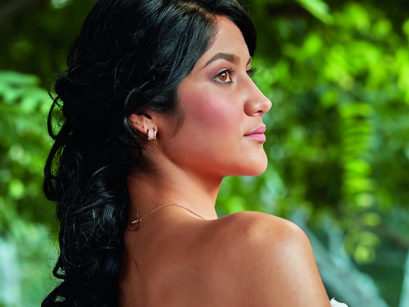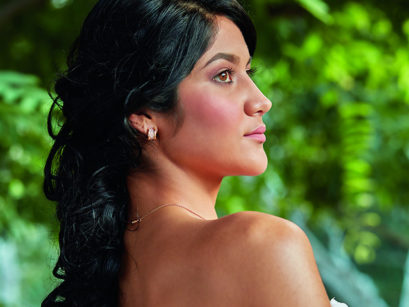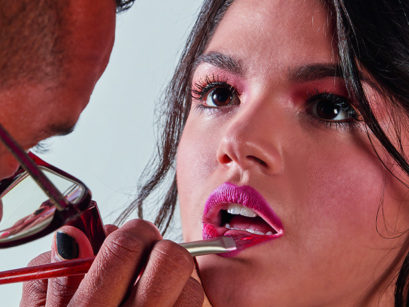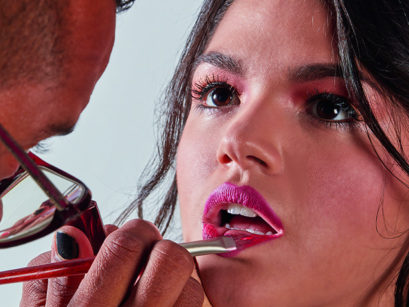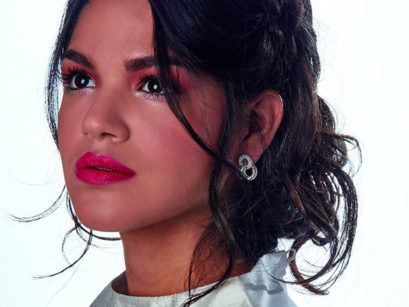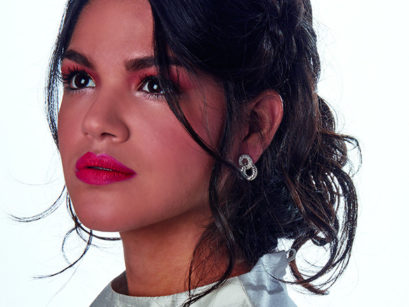 One of three spas on the island owned and operated by Angie Wallace, Indulgence by the Sea is located at the Divi Tamarijn Aruba. This location is dedicated to manicures and pedicures, as well as hair and makeup services.
The Hollywood glam look of Elaine's dress called for hair and makeup reminiscent of a 1940s MGM movie star. To achieve this, stylist Angel Sotillo went to work curling Elaine's shoulder-length bob. He then teased the roots and rolled the hair into pin curls while Yasunari Molina applied makeup. We learned a new trick from Yasunari: Apply Scotch tape to the corner of the eye to act as a guide and barrier when brushing on eye shadow to achieve the perfectly edged cat eye. Glossy, ruby-red lips completed the screen-siren look. While Angel went to work on our next model, two stylists pulled out Elaine's pin curls, teased and sprayed, and teased and sprayed some more (I see a trend here!).
While Elaine was busy becoming a star of the silver screen, Christy jumped into Angel's chair for a more angelic look. Braids are all over the bridal magazines and Pinterest, and Christy was one of three models that had some variation of braids. Angel started by adding soft curls to the ends of Christy's hair. The top half of the hair was then put into a bouffant bun. A sideswept strand was braided across the crown of the head and to the back of the bun, while the remaining tresses were loosely woven in underneath. The result was a structured, sophisticated bun softened by the braid and the loosely tucked pieces.
Phone: +297-525-5291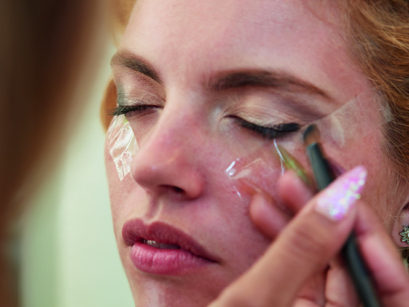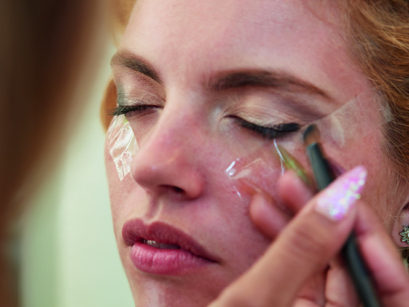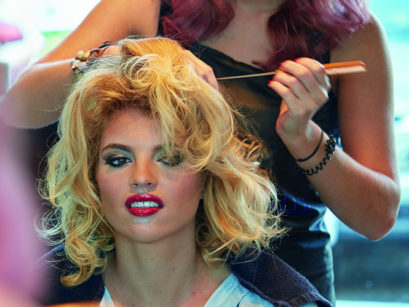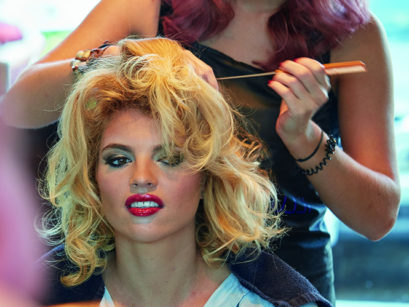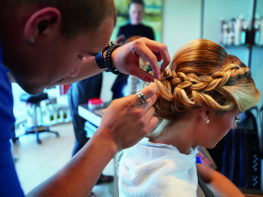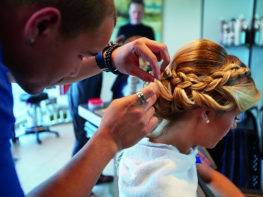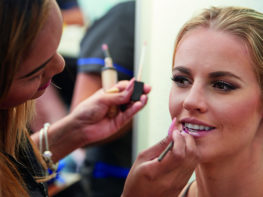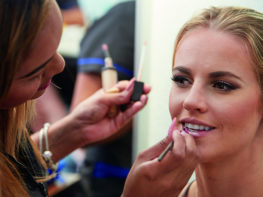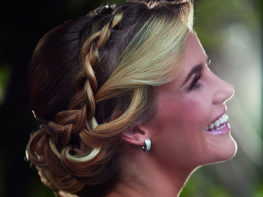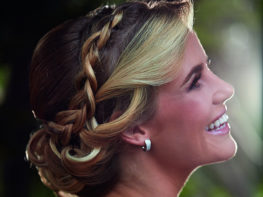 The Bouquets
Three of the island's top florists created bouquets for our fashion editorial, each arrangement distinctively beautiful. Just about any flower variety and color a bride can dream of can be ordered from South America, the United States, or Holland and shipped to Aruba.
Shar Chatrum is a busy lady! Her work is admired by many island wedding planners and resorts, and her creativity is showcased throughout our feature on wedding receptions.
Deep into the Forest:  Dark violet mini calla lilies, red roses, burgundy gerberas, and crimson Cymbidium orchids are accented with sage greenery.
Virginal Seduction:  Roses go hand in hand with romance, while orchids are said to represent seduction and beauty. Tulips perfectly round out the arrangement. Shar's white, cream, and blush blooms are set off by a menagerie of greenery of varying shapes and textures, presented in a loosely constructed style.
Phone: +297-583-2727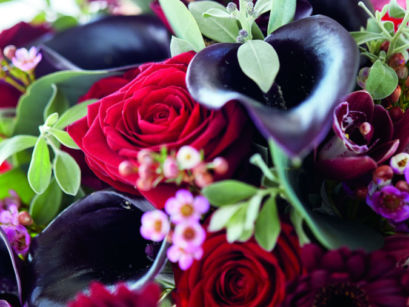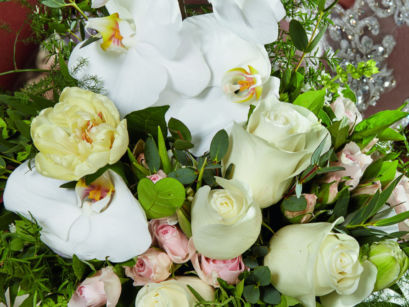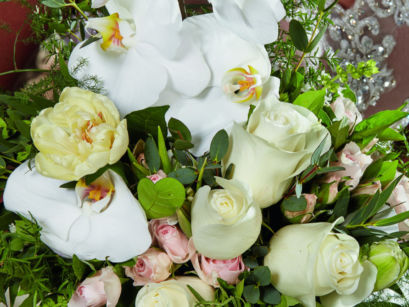 Robert Geerman took over his mother's flower shop, which is a Santa Cruz institution, called upon for just about any occasion on the island.
Lavender Love:  Simple, sophisticated, classic…there really is no other way to describe a bouquet of traditional roses. Lavender is one of the rarer rose colors, and lavender blooms are said to represent enchantment and royalty—perfect for a princess-bride look.
Exotic Paradise:  This tropical bouquet is anchored by the stunning bird of paradise, accompanied by a colorful combination of anthuriums, roses, spider mums, and mini calla lilies.
Phone: +297-585-8128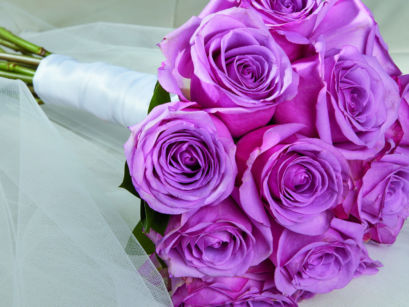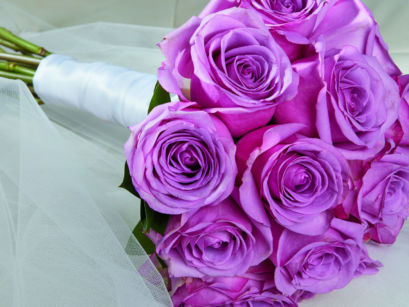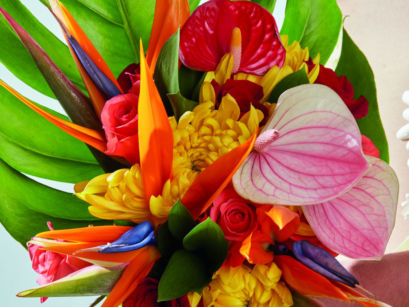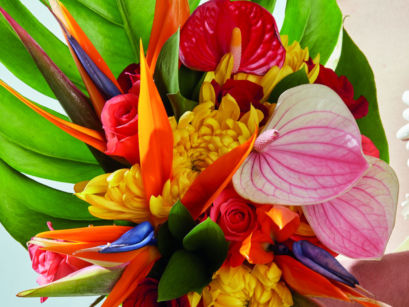 Greta Koolman is one of the premier event floral designers on the island, creating memorable flowers and décor for events of all types and sizes.
An Orchestra of Orchids:  Elegant and exotic, this thick, compact bouquet of Cymbidium orchids, with thin palm leaves woven in, is a smart choice for a beach wedding since orchids are thick and hardy blooms that hold up well in the heat.
Going Dutch!:  A bride can embrace Aruba's Dutch heritage with a bouquet of colorful tulips flown in direct from where else but the land of tulips—Holland! Historically, tulips are said to represent enduring love and, interestingly, are the flowers representing the 11th wedding anniversary (who knew?).
Phone: +297-582-3161