Published on:
Unveiling of the New Aruba Aloe Coral Nursery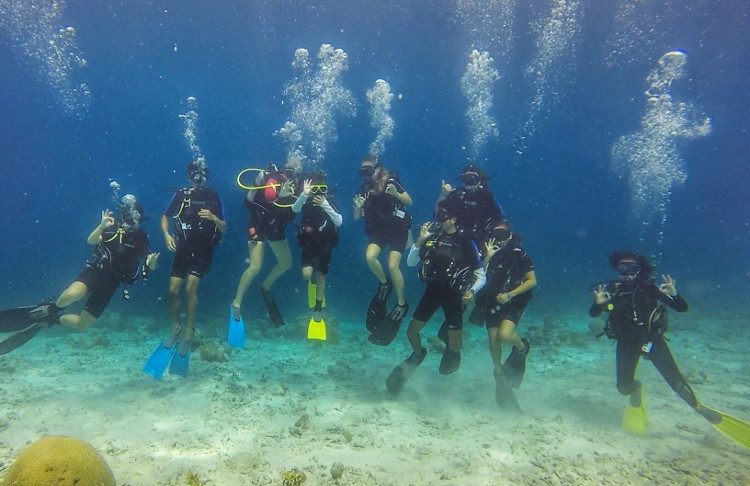 Text by Debbie Kunder
In honor of World Reef Awareness Day, Aruba Aloe is proud to announce the official opening of the new Aruba Aloe coral nursery, a project funded by the Aloe company that will be managed by the Scubble Bubbles, a local youth diving group that is focused on helping to restore the coral reefs of Aruba.
Aruba Aloe is invested not only in upholding the island tradition of aloe cultivation, but also in helping to preserve our island's flora and fauna for future generations.  This is one of the reasons why the company switched to producing reef-safe mineral-based sunscreens at the end of 2018.  Along with the launch of its new mineral sunscreen formula, Aruba Aloe donated Awg. 10.000,- to the Scubble Bubbles for the purpose of constructing a coral nursery. Coral nurseries are safe places where coral reef fragments can be rehabilitated and nursed back to mature size before being transplanted back out onto the reef.  These nurseries provide the proper growing conditions for promoting coral health, diversity, and abundance.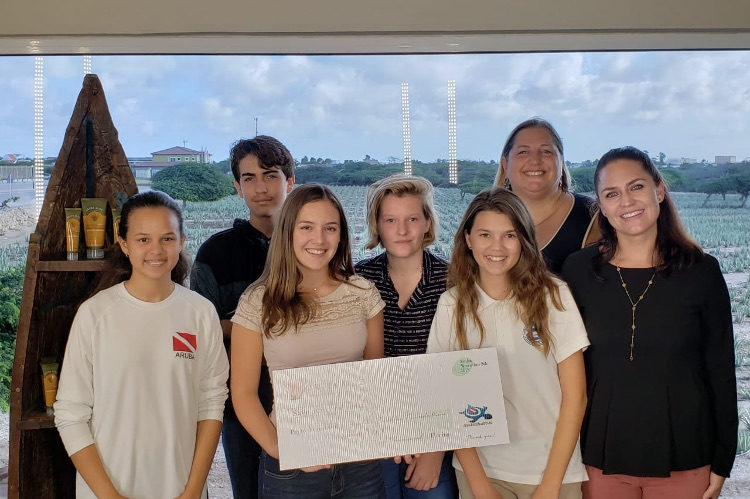 The Scubble Bubbles spent months trying to find the perfect spot for the Aruba Aloe coral nursery and finalizing all related legal matters.  The ideal spot was found just off the coast of Savaneta, near a boutique hotel called Serene by the Sea.  On May 30, a representative from The Perry Institute for Marine Science's Reef Rescue Network was on the island to help the Scubble Bubbles set up the new nursery. She took samples to be genetically tested and brought temperature trackers and tags, making the nursery part of their network, so data collected goes into a database with information from other locations in the Caribbean.
With everything now set in place, Aruba Aloe is excited to launch the project today in celebration of World Reef Awareness Day, a day for the world to come together in awareness and activation to effect positive change for our world's reefs.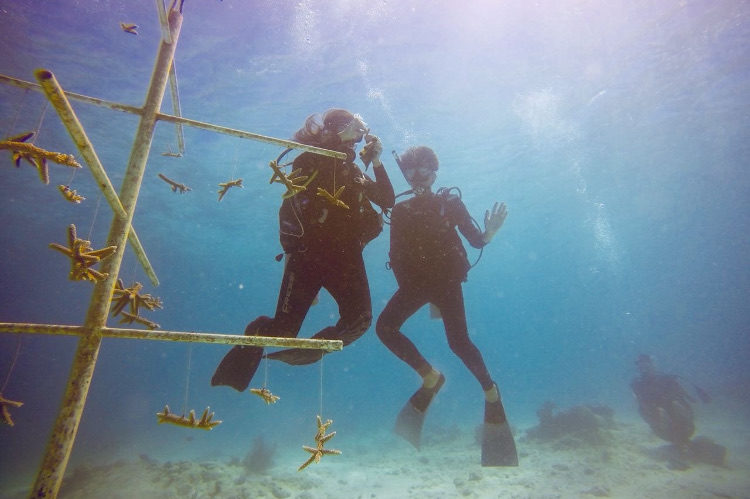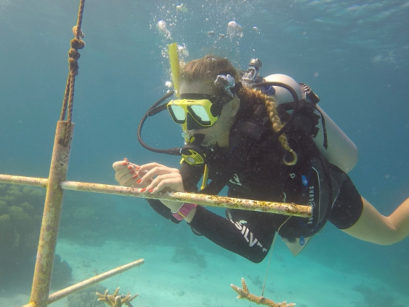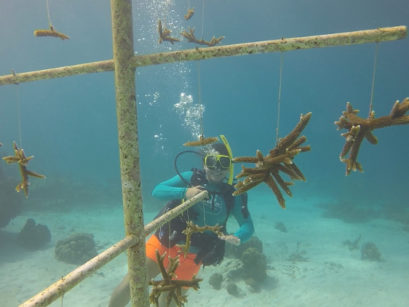 In addition to the launch of the coral nursery, during the week of June 1 – June 8, the members of Scubble Bubbles will be present at various Aruba Aloe retail stores to raise funds for their cause.  Aruba Aloe wants to invite the entire local community to come and donate at its stores in order to help preserve and restore Aruba's precious coral reefs.  Aruba Aloe also invites the community to try its new mineral sunscreens, specifically formulated to cause no harm to coral reefs, and of course, packed with 100% Pure Aloe Vera Gel from Aruba.