Published on:
Upping the Wellness Game at Ike's Bistro
Text by Meredith Marin / Images by Steve Keith
There's something for every vegan interest on Aruba. Imagine starting your day with a pink pitaya smoothie bowl on the beach, lunching at a fully vegan café with an array of salads and sandwiches to choose from, and eating a four-course, plant-based dinner complete with vegan drinks and desserts. One of the island's heavy-hitters when it comes to vegan fare is Ike's Bistro at Manchebo Beach Resort & Spa, and I'm a big fan!
Manchebo Beach Resort & Spa on Eagle Beach is a premier resort in the Aruba wellness community, for many years offering vegetarian and vegan options to guests upon request. This year, its restaurant Ike's Bistro took its wellness service to the next level by creating a full vegetarian/vegan dinner menu, with extensive options to suit a variety of tastes.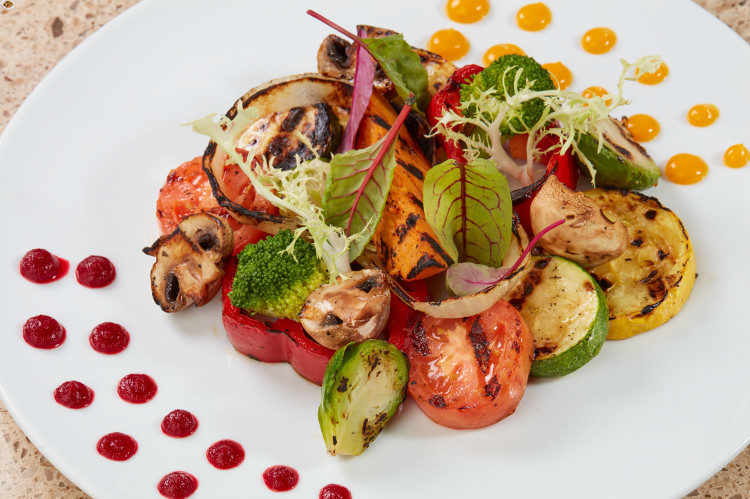 You'll find everything from super-healthy options like the raw Cucumber Carpaccio to the more decadent Truffle Risotto. Popular dishes are the Cauliflower Steak and the Sweet Potato and Portobello served over Red Quinoa. Salads are prepared with locally grown hydroponic lettuces, and dishes are seasoned with herbs grown in the hotel's herb garden.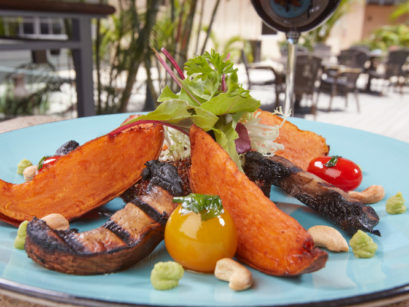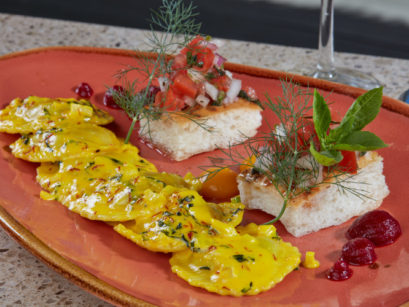 Service to vegans is complete with a fully labeled wine menu so that diners can easily find their favorite vegan wines. And of course, the desserts! Vegans will not miss out on chocolate bliss at Ike's Bistro. Diners can indulge in a Vegan Chocolate Snickers Bar, layered with coconut for a Caribbean twist on the traditional candy bar. Creamy, locally churned sorbets are also available, and honeymooners will be greeted with vegan chocolate-covered strawberries in their room.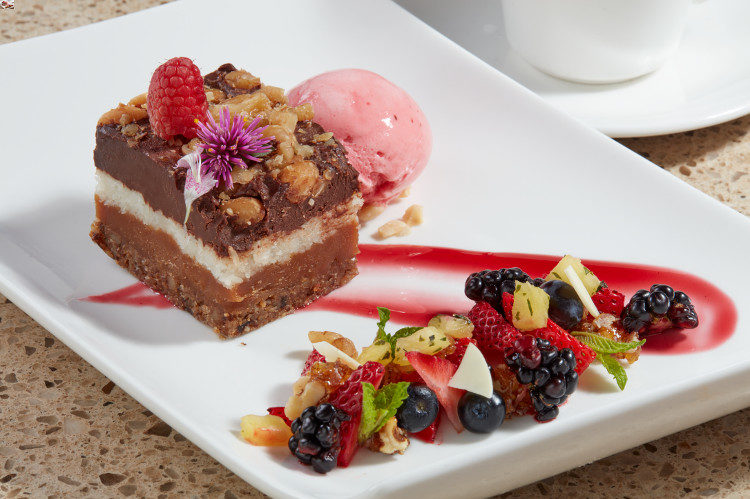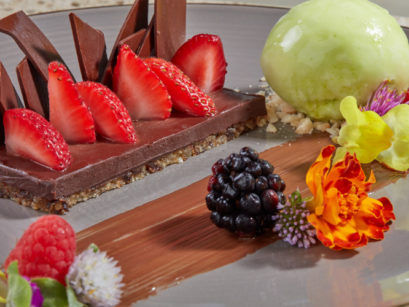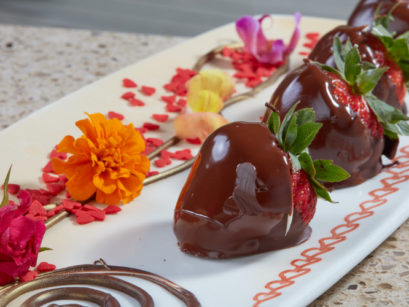 Moving towards a more vegan-friendly experience is one of the hotel's sustainability goals for 2018. Manchebo Beach Resort & Spa is a recipient of the Green Globe Award, indicating that the hotel is committed to sustainability, supporting local agriculture, and providing plant-based options.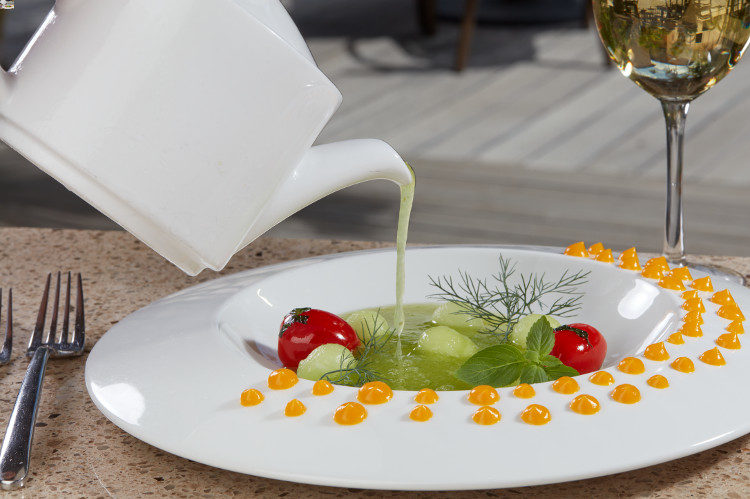 Q&A:
What inspired you to launch the new vegan menu?
Chef Sandro Herold: People are asking for it! It's also easier for staff to have options on the menu rather than creating new dishes each time. We've even started to include meatless days in the cafeteria so that staff can try the vegan lifestyle.
Have you noticed an increase in vegan guests since launching the menu?
Carla van Loenen, Sales & Marketing Manager: Yes! I'm noticing that all of the reviews on social media now are about the vegan menu. We also have popular yoga retreats at our hotel, and the vegan menu has been a huge hit with the yoga community.
What's next for vegan cuisine at Manchebo?
Chef Sandro Herold: We're ready to take things up a level for 2019. We've been visiting local farms to introduce more locally grown products into our menus. Staff will receive additional vegan trainings and will create new special vegan dishes with our signature purées, focusing on colorful, fresh ingredients.