Published on:
Have Fork, Will Explore: Walking Food Tour of Oranjestad
The Have Fork, Will Explore series is a collection of articles that profile interesting eats on the island. Grab a fork and join us!
Aruba's New Evening Food Tour
Text by Tina Causey-Bislick
Aruba's heritage is not relegated to just guidebooks—it is alive and breathing in our landscapes and streetscapes, our cuisine, our art, and our people. In 2016, Aruba Downtown Walking Tours began a dynamic interactive tour with local experts sharing an authentic perspective of historic downtown Oranjestad. Rich in history and local anecdotes about our cherished monuments and significant architecture—with stops at various eateries for noshes of Aruba's traditional cuisine and stops at arts-and-crafts boutiques and museums—the tour was an overnight success.
Mark Benson, the curator of the tour, is now designing an evening version of the tour with a tasty emphasis on cuisine. Recently, I was thrilled to grab my fork and explore with him and a small group for a practice run.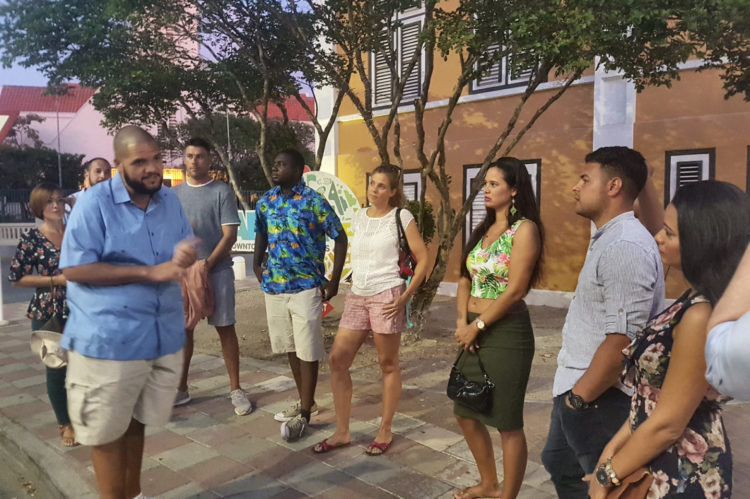 We met at Cosecha, a quaint shop housed in a 100-year-old building in the heart of downtown that features locally made arts and crafts certified by the national seal of craftsmanship, Seyo Nacional pa Artesania, established by the government of Aruba through the Department of Culture. Mark informed us that while the morning walking tour devotes about 20% of the time to food and 80% to visiting monuments, buildings, and museums, the evening tour flips the table with culinary pursuits dominating the tour (no problem—I excel at eating!).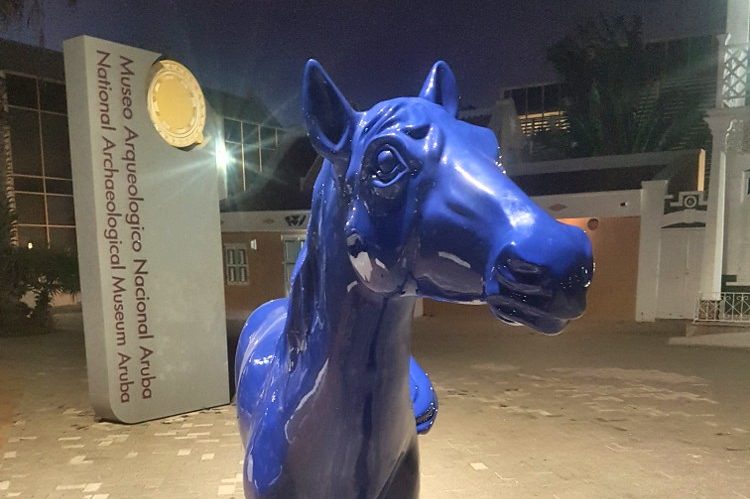 The Culinary Highlights
The Old Fisherman
We were greeted with an Aruba Ariba (Aruba's version of rum punch) and dove right in to sample three staples found on many Aruban tables—pan bati (a cornflour pancake, often served with stews and soups), funchi (made with cornmeal and similar to polenta), and keri keri fish balls (similar to crab cakes but made with firm, shredded fish) served with a tomato-based creole sauce.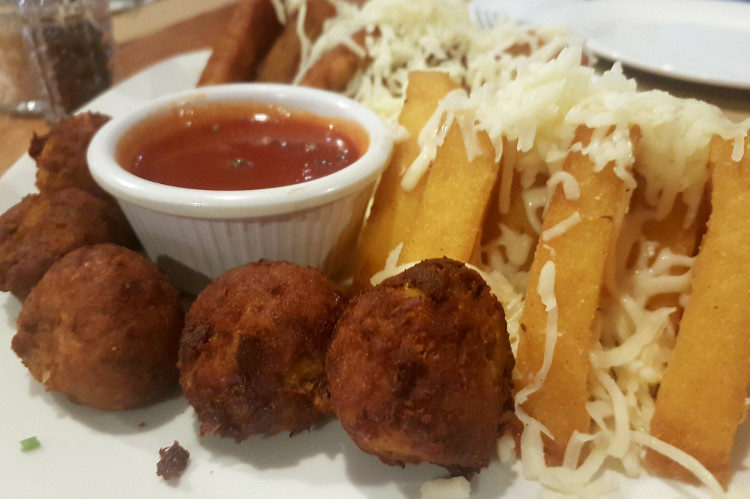 The Plaza Café
A stroll by the waterfront brought us to The Plaza Café, a Dutch institution on the island. Here we nibbled on what we refer to on the island as typical Dutch snacks, found at many local parties. Bitterballen (seasoned minced meat mixture rolled into balls, deep fried, and served with mustard), chicken sate (the Dutch make amazing peanut sauce for dipping), and bites of Gouda cheese. We washed it all down with a cold mug of Balashi Beer.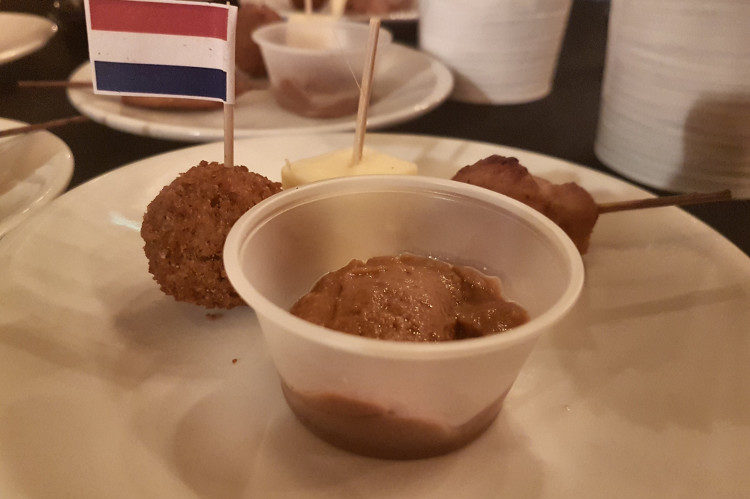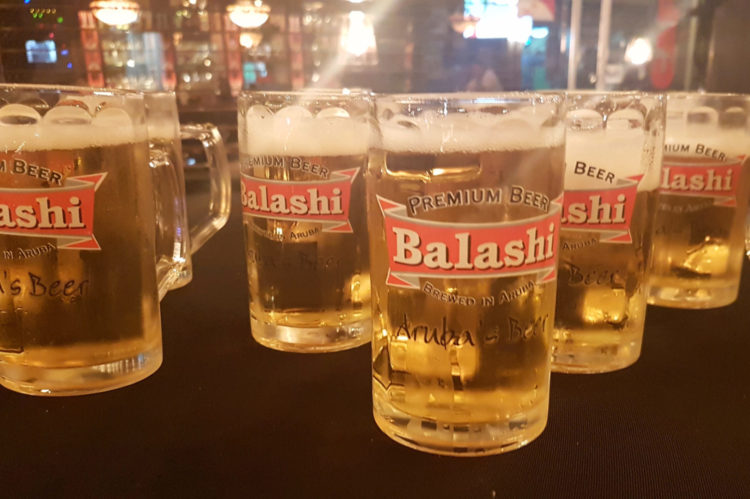 Cuba's Cookin'
Most of the historical and cultural anecdotes we learned along the way were familiar to me, having lived on the island for 18 years. When we stopped at Cuba's Cookin', I was trying to recall what the connection was between Cuba and Aruba, but other than the two islands being Caribbean neighbors, I was stumped. Mark explained that in the very early 1900s, Aruba was suffering from a drought. Yes, we are used to very little rain here, but evidently it was extreme even for Aruba. Many of the able-bodied local men had to go to Cuba for work, sending the $2 to $3 a day they earned back to Aruba to support their families. Several of the single men never returned to Aruba and their ancestors still live in Cuba today, while others returned with Cuban wives and sometimes children, as well as a penchant for Cuban food. The surname "de Cuba" (meaning from Cuba) is common on Aruba and is a reflection of the cross-migration from this time period. Anyway, back to the food. We had a quick bartending lesson on how to make an authentic mojito—so refreshing to drink—and then had a go at a delightful Caribbean ceviche. We also enjoyed patacones (green plantains flattened into discs and deep fried to a crunch) topped with ropa vieja (a Cuban standard of seasoned, shredded beef) or a vegan relish.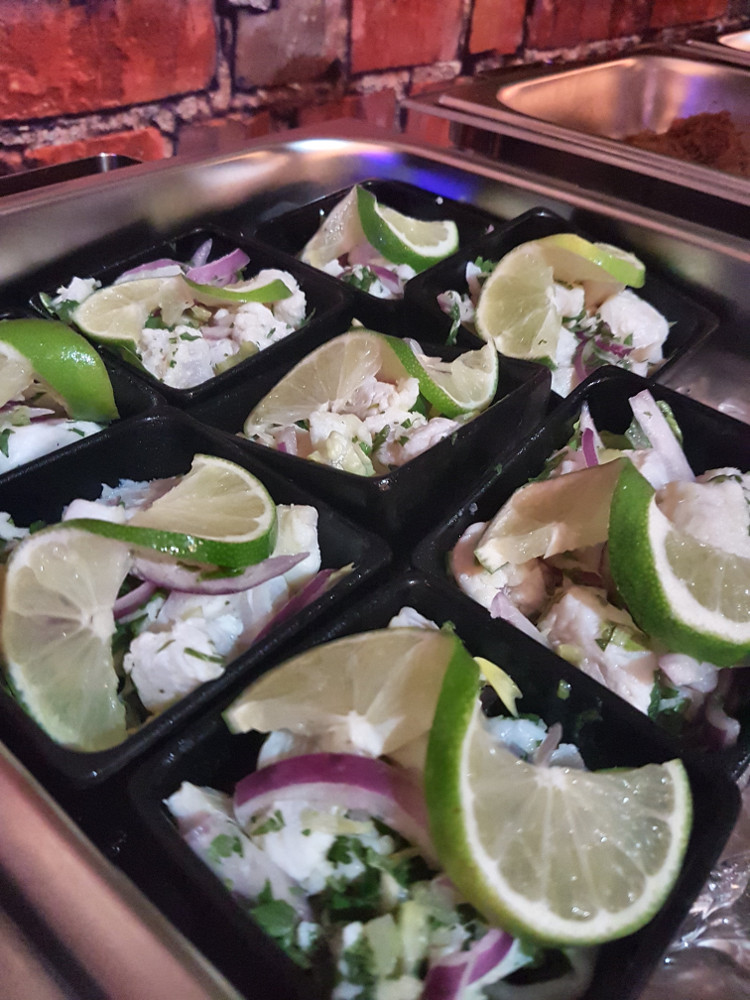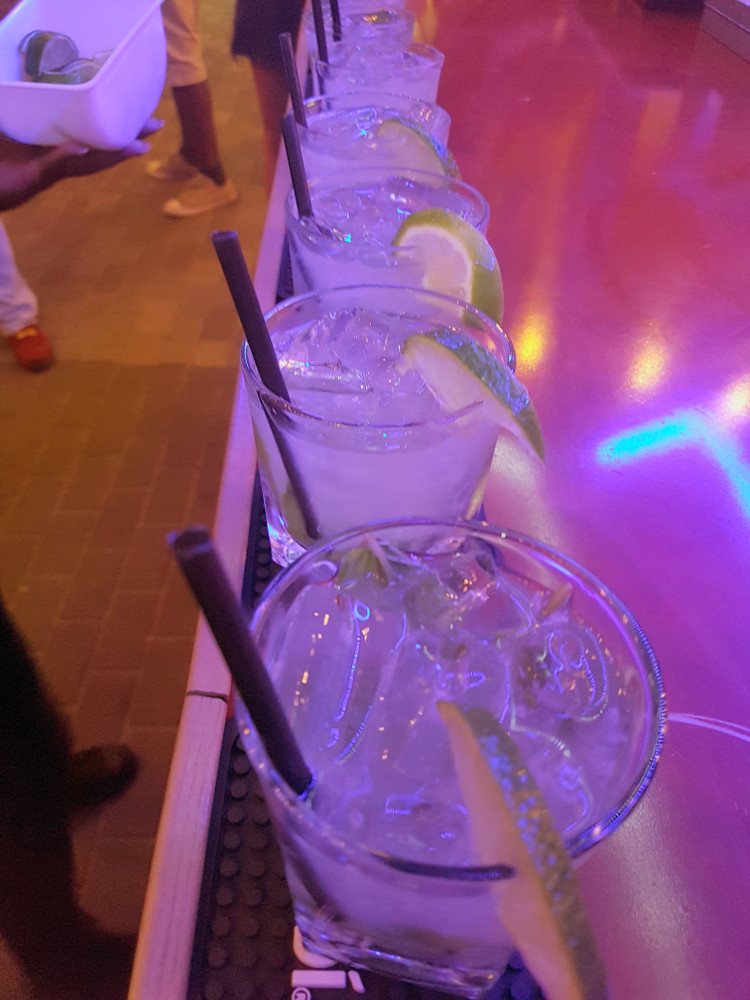 The West Deck
We continued our stroll, passing through Wilhelmina Park down to the waterfront and The West Deck. Aruba has some 96 nationalities residing here, each contributing to our cultural fabric. In the 1920s, with the opening of the Lago Oil & Transport Co. refinery—one of the largest refineries in the world at one time—Aruba's labor force was too small to support the scope of the project. Many of the jobs were filled by workers from the British West Indies, who made significant contributions to our culture with the introduction of steel pan, Carnival…and Johnny cakes! This slightly sweet cornmeal flatbread is an island favorite, and we enjoyed it with jerk chicken. It was my first time to taste fresh tamarind juice—I loved the tangy sweetness.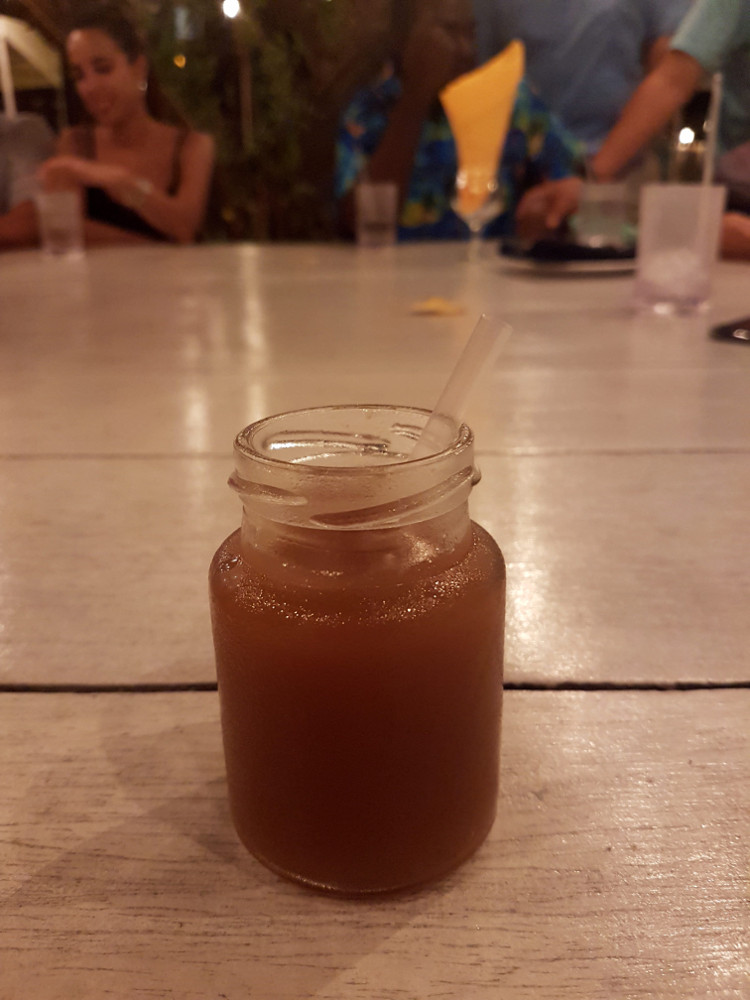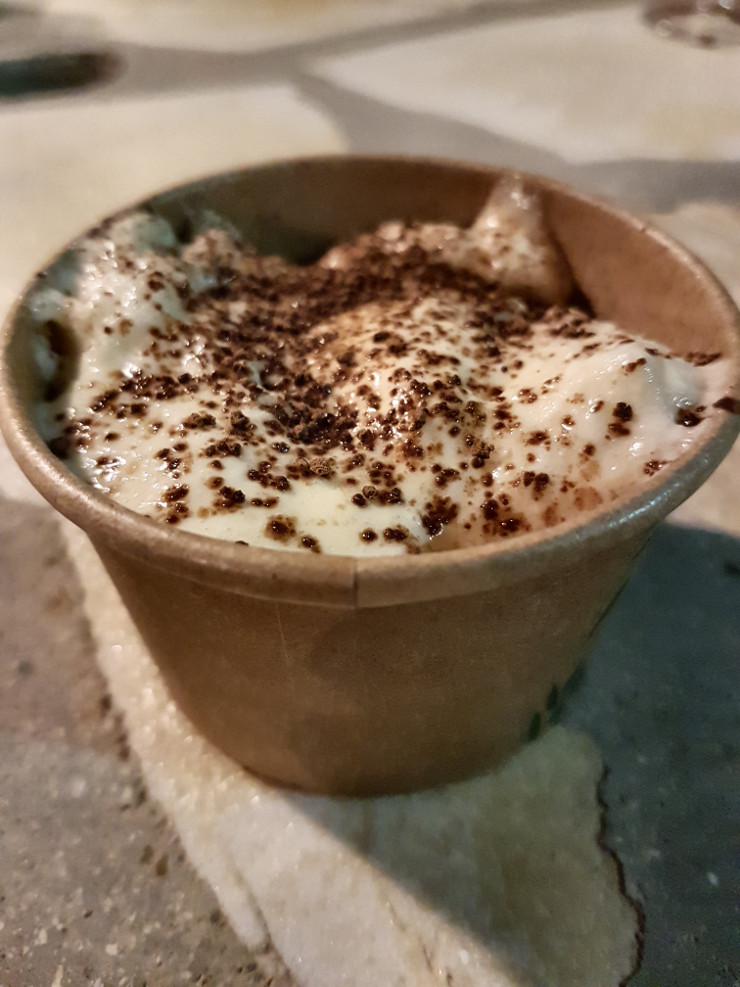 Italy in the World
Heading back towards our starting point, we ended at Italy in the World. This family-owned restaurant is housed in Aruba's oldest home, dating back to the mid 1800s. We finished the evening with a traditional tiramisu and a glass of moscato.
The tour took a little under three hours, and I would estimate that we walked a little over a mile and a half (wear comfortable shoes!). Oh, and yes, we did stop at several historic sites and monuments along the way, but for me food is always the star of the show!
The tour will start running April 16, and will be available weekly every Monday and Thursday evening. For information and reservations, visit the website of Aruba Walking Tours.