Published on:
Wine on Down the Road with Kukoo Kunuku
Text by Tina Causey-Bislick / Images by Steve Keith
If you have been to Aruba, you have more than likely spent a night or two raising heck and shaking your maracas on the island's original party on wheels—or at the least, you have seen the bright red bus with colorful artwork and graffiti ramble past. Ever since the first bus—a 1957 Chevy school bus—hit the road back in 1997, the Kukoo Kunuku has become a part of Aruba's lexicon of fun. The original Kukoo Kunuku tour, still popular today, is the Dinner & Nightlife Tour, and the Pub Crawl Tour was added a few years ago. Both tours are known for their mischievous but fun-spirited barhopping adventures (locally we call barhopping "going on a paranda"), and just as Aruba enjoys a high number of return visitors, so does the Kukoo Kunuku, with seven buses now running routes around the island.
Kukoo Kunuku owners Marcus and Cindy wanted to give their guests another reason to jump on the bus, recently adding the Wine on Down the Road Tour, coordinated by Maki Wiggins and hosted by sommelier Wouter Koeneman, both seasoned local enthusiasts of Aruba's wine and culinary scene.
Not only is the tour a great excuse for repeaters to come back for more fun, but it's also an ideal option for those wanting something a bit more relaxed and laid back, as well as foodies who want to experience tastes of several of Aruba's best restaurants with wine pairings chosen by the onboard sommelier. The restaurants visited on the tour vary, but often include stops at top restaurants like White Modern Cuisine, Bistro De Suikertuin, Aqua Grill, and Bohemian Bar & Restaurant.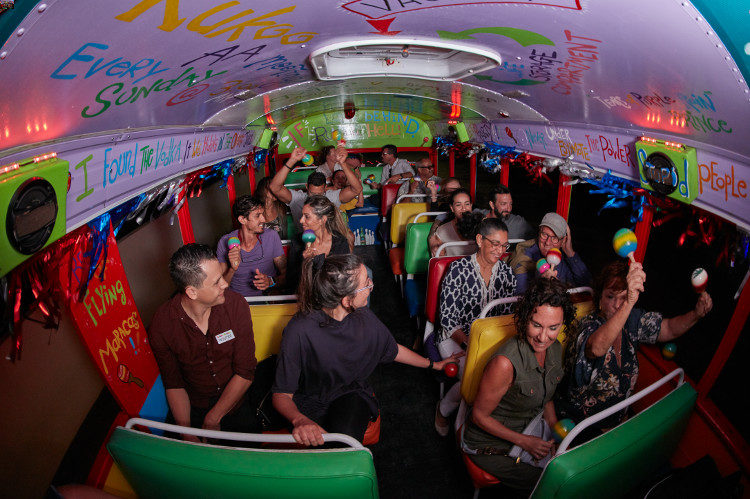 First Stop: White Modern Cuisine
This chef-owned restaurant is located in the clubhouse of the exclusive Gold Coast residential community. It's an ideal first stop to clink glasses and toast to a magnificent sunset. At White Modern Cuisine, celebrated Aruban chef Urvin Croes presents artistic culinary creations where flavor and flair are perfectly matched. On this tour, three courses were presented, with wine pairings selected and presented by the onboard sommelier, Wouter.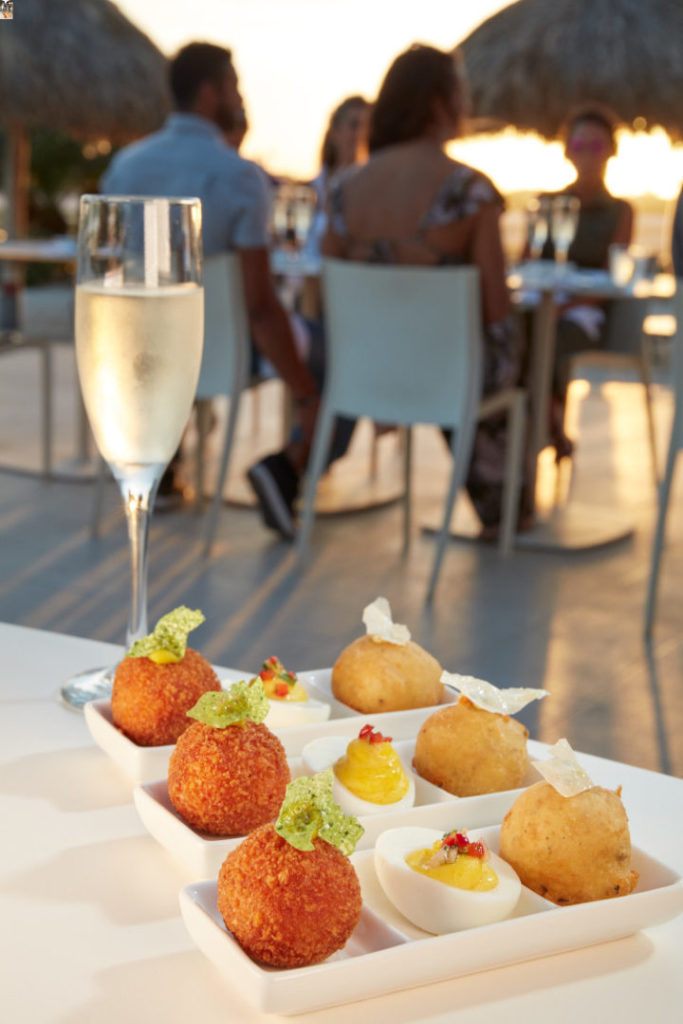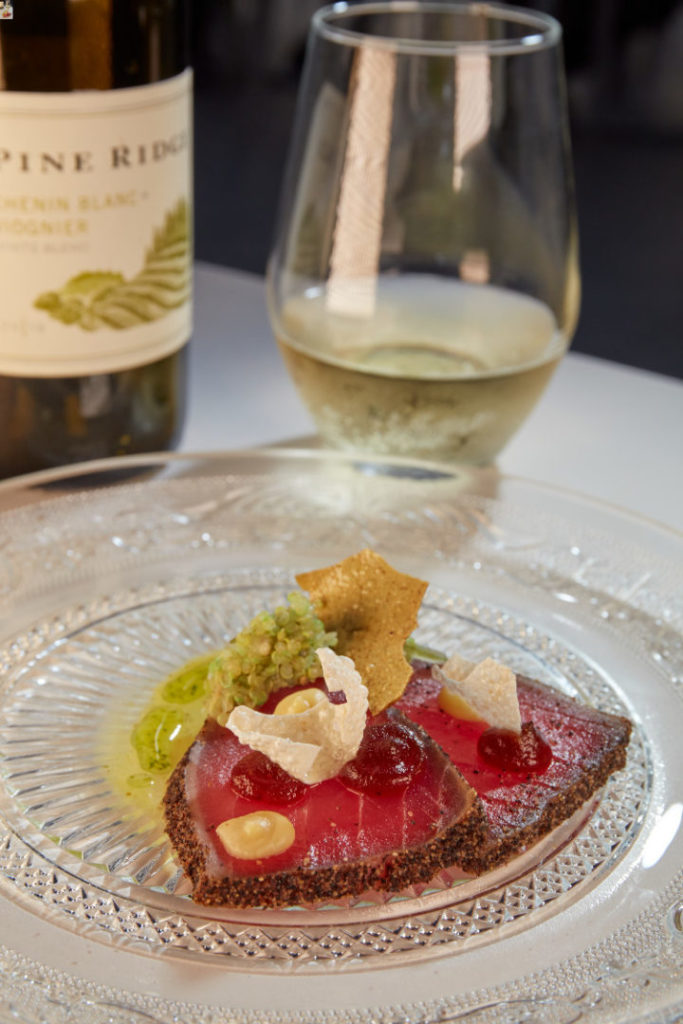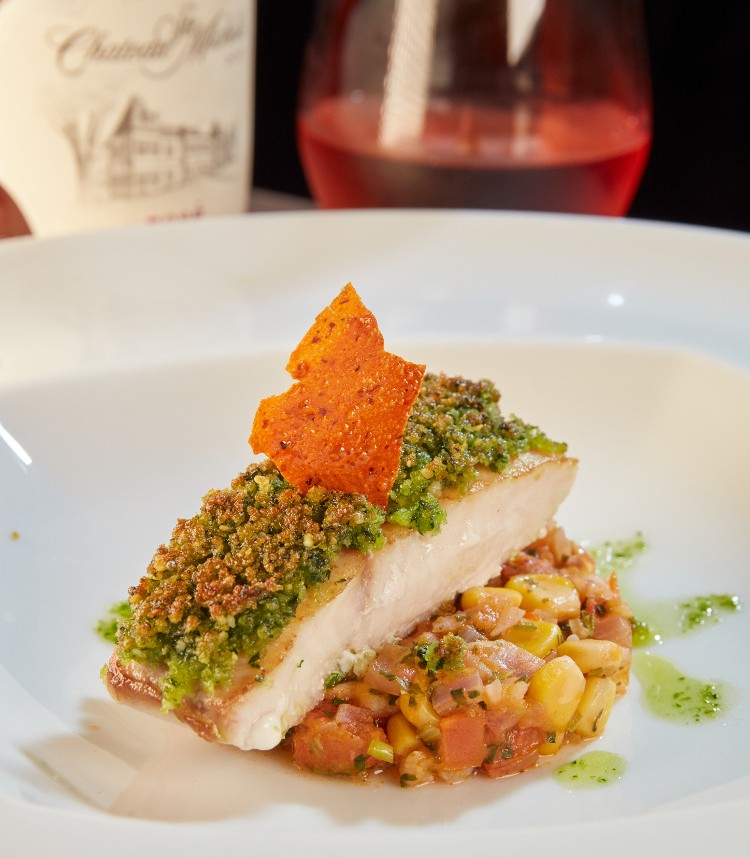 Second Stop: Bistro De Suikertuin
The second stop was at Bistro De Suikertuin, housed in a historic manor on Wilhelminastraat in the heart of downtown Oranjestad. The interior features a cozy ambiance created by the original low ceilings and thick stone walls. The outdoor back patio features an adorable garden frequented by the local bananaquit, a yellow-breasted bird that is known for its love of sugar, hence the restaurant's name, Suikertuin, which means "sugar garden" in Dutch.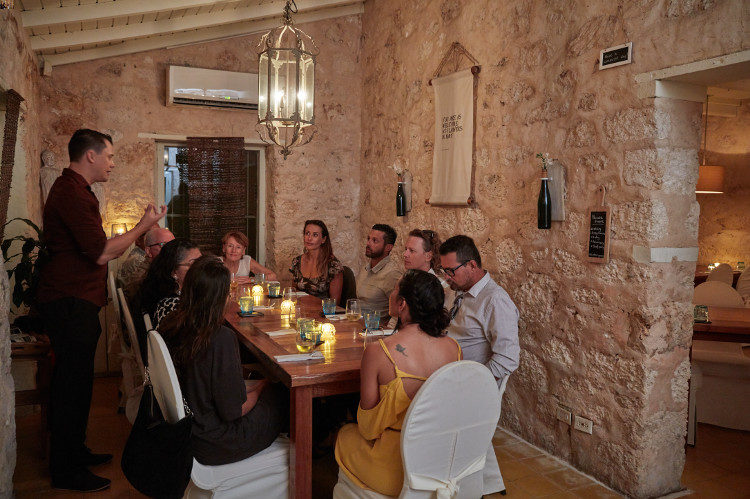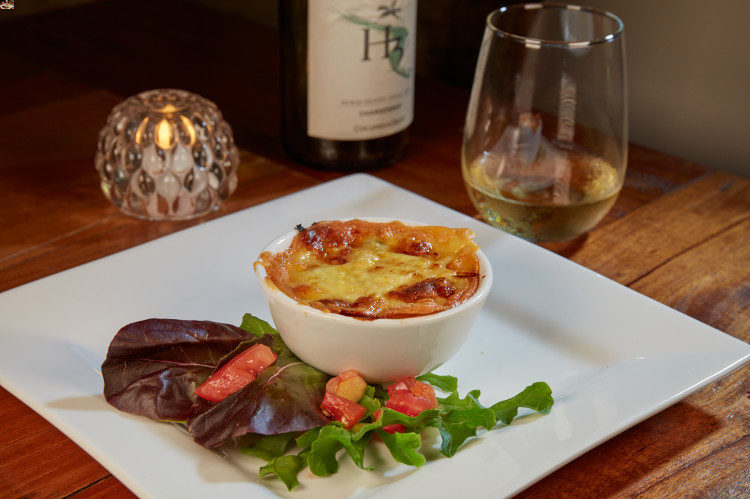 Third Stop: Aqua Grill
One of Aruba's most popular seafood restaurants is Palm Beach's Aqua Grill. The casually chic restaurant has a fresh-only approach to the menu, which includes catches from our local fishermen, as well as seafood flown in fresh daily, including live Maine lobster and shellfish for the island's largest raw bar. The restaurant also boasts a viewable, glass-enclosed wine room in the main dining area.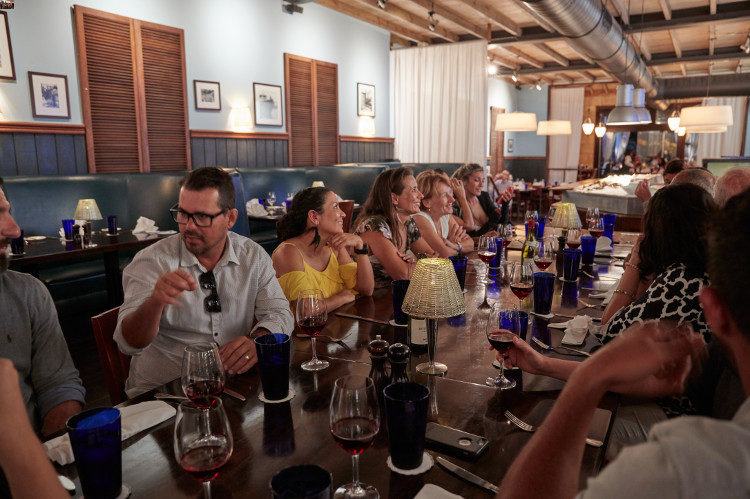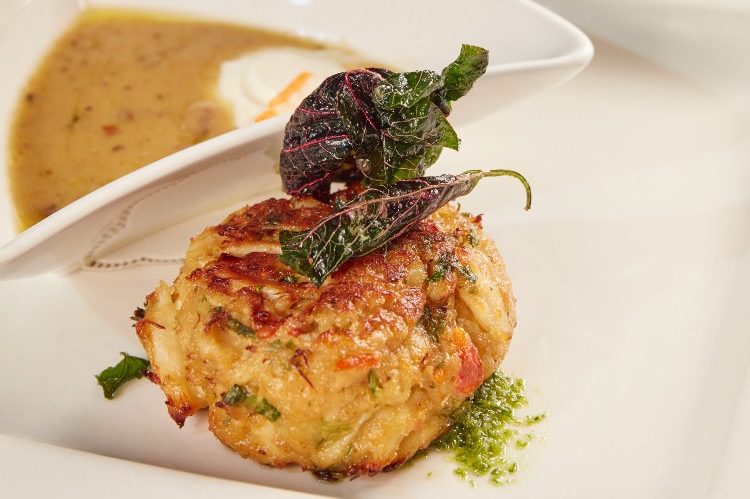 Fourth Stop: Bohemian Bar & Restaurant
The final stop of the evening was at the alfresco garden venue of Bohemian Bar & Restaurant, located in the heart of Palm Beach. Bohemian, which opened in late 2018, offers a whimsical wink to French cuisine, with a nod to Spain and the Mediterranean region.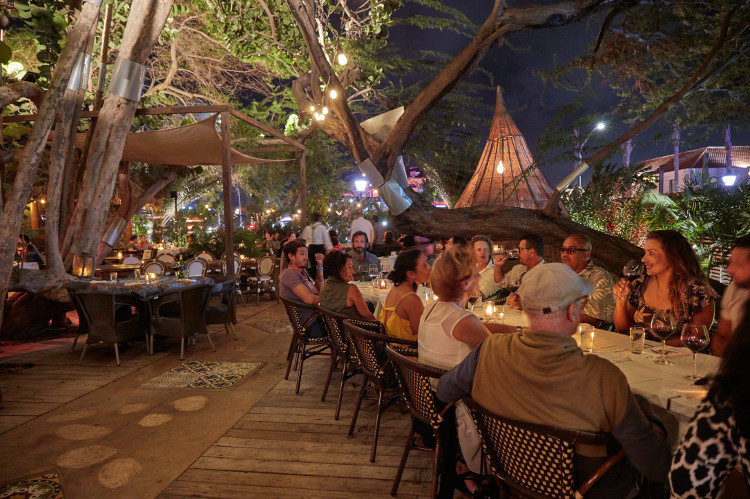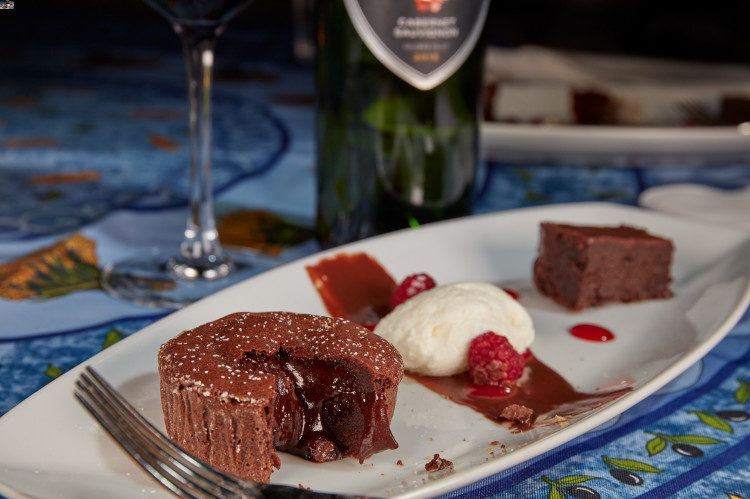 For more information on the Wine on Down the Road culinary adventure, visit the website at www.kukookunuku.com.