Published on:
Wine Tasting and Lecture for EPI Students with Eric Wente of California's Wente Wines
Oranjestad — Arion Wine Company, the local wine purveyor/distributor for Wente Vineyards, the oldest continuously-operated, family-owned winery in the USA, organizes an annual tasting of four distinctive wines. The event unfolds at the local vocational high school, EPI, and gives the culinary students insight into the noble art of wine making.
The students are fortunate to be instructed by fourth generation winegrower Eric Wente, who transitioned to Chairman Emeritus in 2021 after 43 years of service at the helm of the company, in support of the fifth generation that is now running the family business.
Wente led an interesting presentation, elaborating on 2020 Louis Mel, Sauvignon Blanc, Livermore Valley, California; 2020 Morning Fog Chardonnay, Central Coast, California; 2018 Riverbank Riesling, Arroyo Seco, Monterey California; and 2019 Southern Hill, Cabernet Sauvignon, Livermore Valley, California.
He talked to the students about the passion and the science of winemaking, and educated his young audience about the process, including bottle shapes, typical wine colors, our taste buds, and the importance of our nose. He also expanded about sustainable agriculture from irrigation to weeding. He then described the planting, the harvesting, and the actual intricate wine making method, throwing in a few food pairings tips.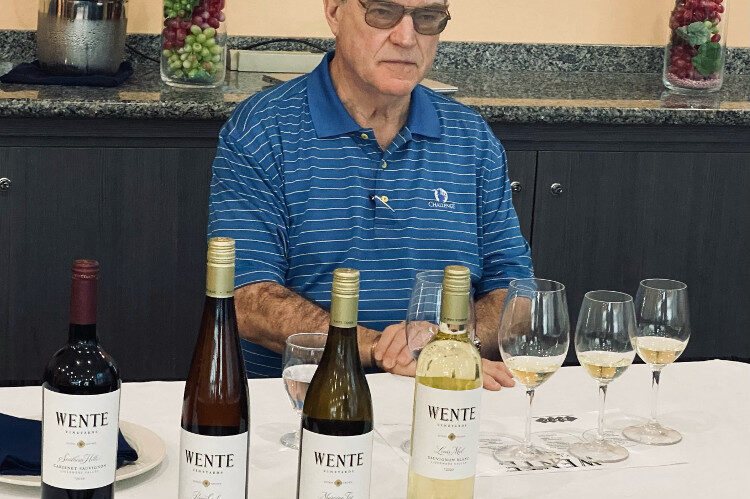 Wente has been visiting the island for almost two decades, hosting an exciting golf tournament for sixteen of those years. While he loves the golf tournament designed to raise funds for an island charity, he never fails to visit the vocational school and reports the annual encounter with EPI students to be his favorite island activity.
As America's first family of wine, the Wente's contributions to the wine industry in California are many, and Eric likes to share his knowledge and his vast experience with the younger generation at the Aruba Vocational School.
Experience Wente Vineyards' portfolio of wines at H & H Fine Wines & Spirits, located at Poton 75A, just a few minutes from the hotel areas.  In addition to shopping in the store, you can also order online and and pick-up or H & H will deliver to your home, hotel, or vacation rental with orders of Afl 175 ($100) or more.