Published on:
Wrecks of Aruba: A Dive Instructor's Perspective
Text By Susan Hieter, PADI MSDT, JADS Dive Center
Images by Steve Keith
It's rather common knowledge where the best diving in the Caribbean can be found: places like Bonaire, Grand Cayman, Puerto Rico, and Saba probably come to mind. But here's something you may not have known: Over the past several years, Aruba has become one of the top destinations in the Caribbean for wreck diving, offering over half a dozen wrecks promising colorful marine life, each with an interesting history. The following is a list of some of the most popular wrecks of Aruba. I invite you to read on to become acquainted with these great gems that I myself have had the pleasure of getting to know quite intimately as a certified dive instructor.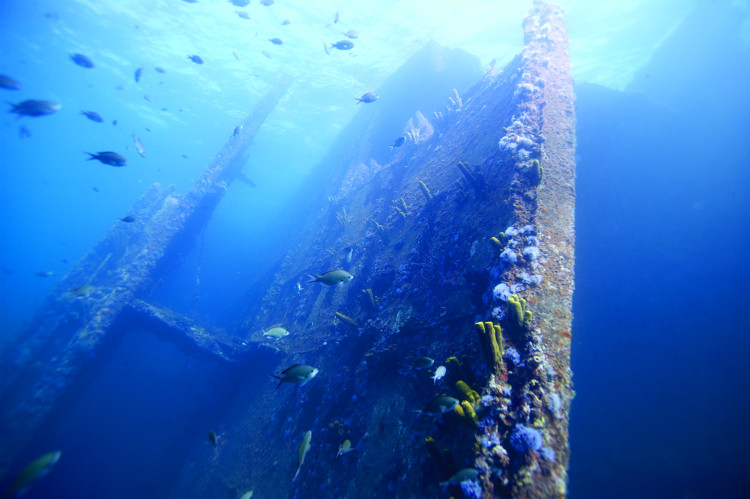 Antilla
Aruba's famous World War II wreck, the Antilla, is nestled in a sandy bottom at a depth of about 55 feet, where she enjoys passing schools of fish as well as her own permanent residents. Her bow and stern are pretty much intact, boasting lots of coral and sponge growth. The Antilla's own crew scuttled the ship in 1940, setting fires on board and opening the valves to allow seawater to enter. The middle of the boat looks like a yard sale with twisted metal everywhere, and plenty of critters can be spotted hiding among this tangled mess. While the Antilla offers a wonderful diving experience, penetrating the wreck is not advisable due to her age, her rusty condition, and her unsteadiness in the sand.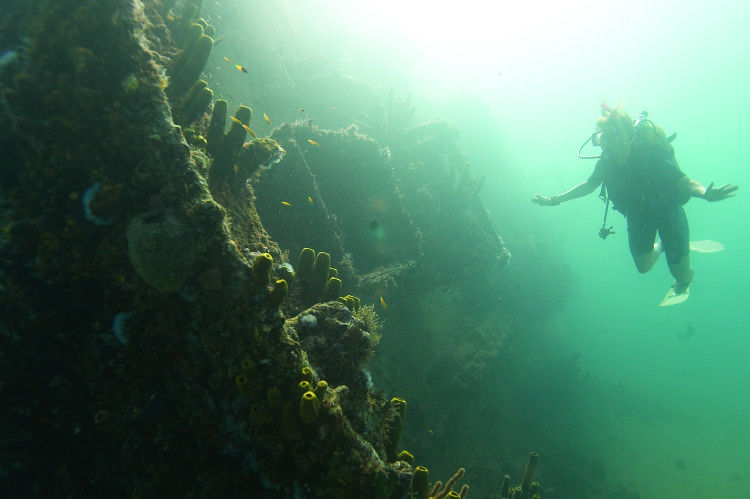 Debbie II
The Debbie II, a 120-foot fuel barge, was sunk in 1992 to a depth of 70 feet off the coast of Malmok to serve as an underwater attraction. She's a small wreck, but divers can get the rest of their fill by exploring Blue Reef nearby. Around the Debbie II, expect to find schooling fish, lobsters, and barrel sponges, and if you're lucky, you'll run into a ray or sea turtle.
Star Gerren
The Star Gerren lies upside down in about 45 to 70 feet of water. Like the Antilla, she's a German ship, yet much smaller, younger, and less popular, making her the Cinderella of Aruban shipwrecks. Before she was sunk in 2000, holes were cut into the ship to allow divers to safely access the interior. You will see passing schools of fish and invertebrates within the Star Gerren.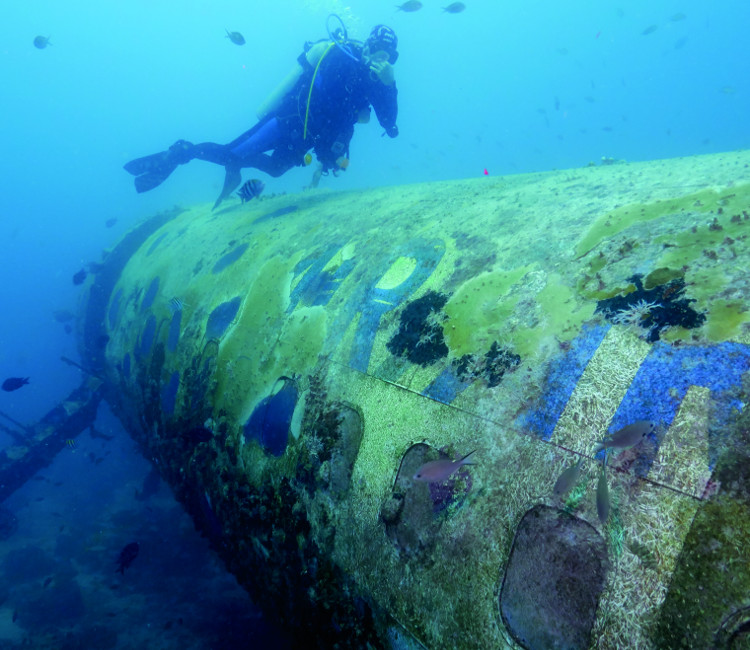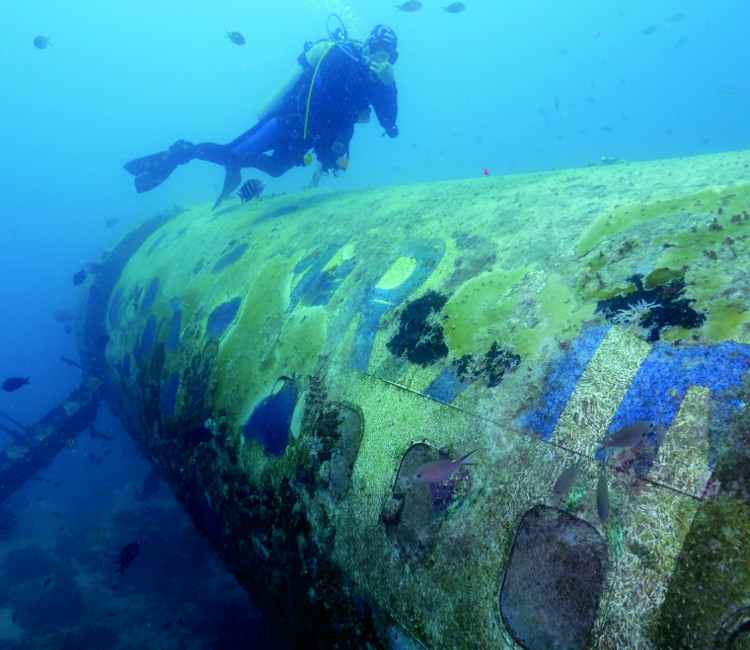 Renaissance Airplanes
The Renaissance Airplanes site is located south of Renaissance Island in a sandy bottom surrounded by coral reefs. There are two planes: a YS-11 and a Convair 240 (or DC-3). The Convair is in pieces, broken apart in 1999, and you can penetrate part of the fuselage since you can see the exit very clearly. The YS-11 was sunk in 2004 and is fully intact, facing the airport. It looks like the pilot misjudged the runway and landed right off of the island, but we know that this was not the case. Both planes were sunk intentionally to create dive sites and now host a menagerie of marine life ripe for exploration at depths ranging from 50 to 80 feet.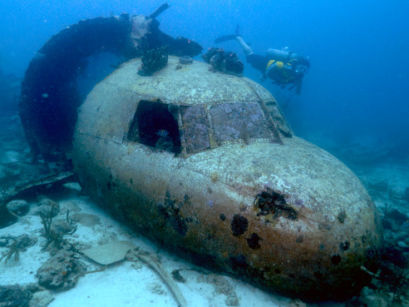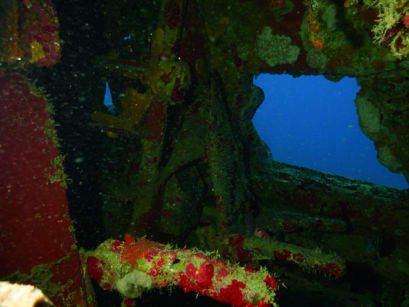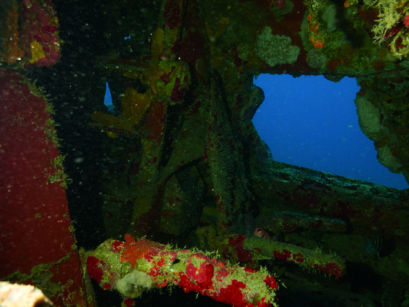 Jane C (Jane Sea)
The Jane C (aka Jane Sea) is my favorite wreck in Aruba. She's a beautiful wreck, fully upright with her bow facing the Island, her depths ranging from 50 to 90 feet. Many fish and other creatures migrate to her, drawn by her abundant coral and sponge growth. Although sitting in the sand, the wreck is surrounded by coral reefs, so that when you approach her, she seems to appear out of nowhere. To the delight of divers, the Jane Sea is penetrable given that her cargo hull is fully open to the surface. The ship was sunk in 1988, with two stories explaining the reason behind her demise. One story claims she was carrying cement and another "white powder" and was therefore confiscated, while the other claims she was abandoned by the crew, her harbor dues left unpaid. When you have finished touring the wreck, you can go up to the bow and have some fun reenacting the famous scene from the movie Titanic.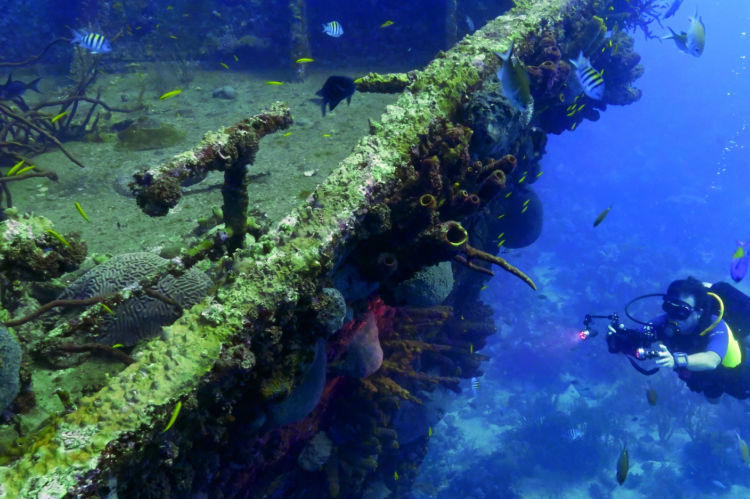 Pedernales
The Pedernales was a tanker that was torpedoed by German U-boats in 1942. The midsection was damaged so much that it was cut away, and the rest of the ship was later repaired and given the name Phoenix of Aruba, since it "arose from the ashes." That damaged midsection was used for years as a target for Dutch gunners before it was sunk to a depth of 25 feet to create the Pedernales Wreck. You will find abundant life among the pieces of metal—schools of fish, invertebrates, and much more all call this wreck their home.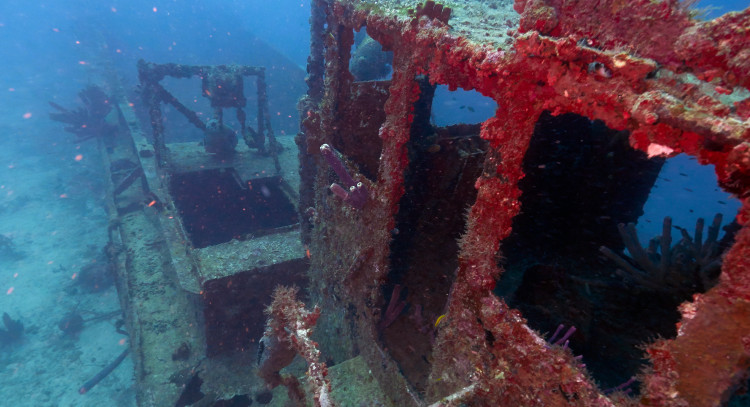 Harbor Tugboat
Located right off the cruise-ship port in about 80 feet of water is the Harbor Tugboat Wreck. Although small, she is surrounded by a nice reef, guaranteeing the best of both worlds. The tugboat is home to a variety of creatures, including a pair of green moray eels, while spotted eagle rays and sting rays can occasionally be seen nearby.
Kappel
The Kappel was sunk in 2009 in the bowl of Mangel Halto by JADS Dive Center, becoming Aruba's newest wreck. Situated in a sandy bottom at a depth of about 45 feet, the Kappel serves as an ideal wreck site for both snorkelers and novice divers. In just three years, it has attracted juvenile fish, arrow crabs, feather-duster worms, and a multitude of other underwater species.
Need more inspiration to explore Aruba's underwater world?  Here you go!