Published on:
Yes, Aruban DNA Contains Aloe!
Text by Debbie Kunder
Arubans are a proud people—proud of their reputation for friendliness, proud of their beautiful beaches, proud of their safe streets and neighborhoods, and proud of their heritage. And let's not forget a very important part of Aruba's heritage, that which has helped make Arubans who they are today—Aloe.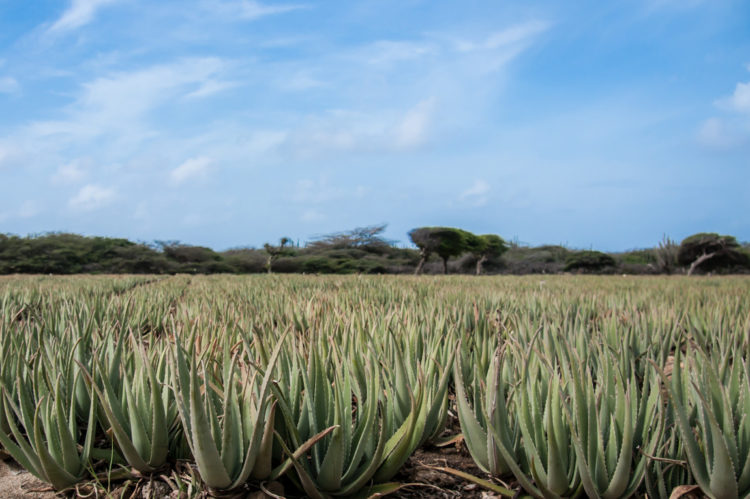 One of Aruba's richest chapters of history involves its tradition of Aloe cultivation. Introduced to the island in 1840, the Aloe plant proved incredibly happy in Aruba's hot, arid climate, thriving so much that at one point, Aloe plantations covered 2/3 of the island. Shortly after, Aruba became the world's largest exporter of Aloe hard gum (containing a chemical compound called aloin), which was used to make natural laxatives. These were the days when the Aloe farmers toiled all day in their fields under the hot sun, and when families helped one another plant, harvest, and process the Aloe.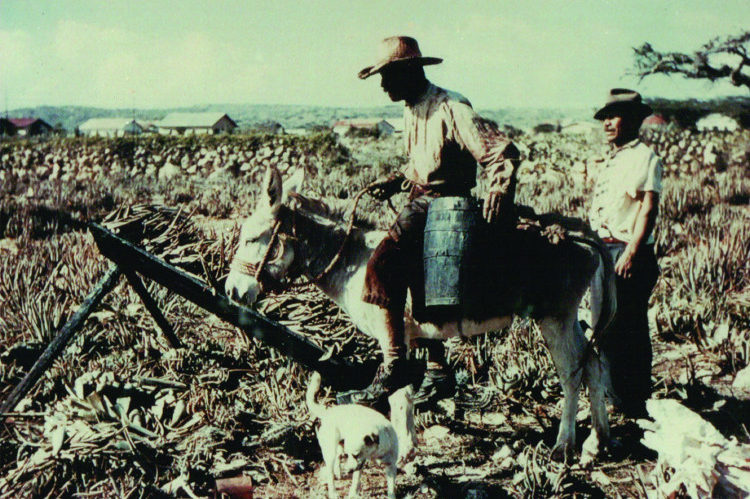 Eventually, synthetic aloin was discovered, reducing the demand for the Aloe hard gum. But, Aruba Aloe, founded in 1890, weathered this challenge and kept working its fields, planted in the area of Hato. That dedication soon paid off. Although the curative properties of Aloe gel had been known for centuries, Aruba Aloe pioneered the use of this ultra-nourishing gel in cosmetic products, launching its first Aloe product line in 1968, years before the practice was adopted by other companies in the late '70s. These products, crafted from the Aloe that has played such an important role in Aruba's history, have become Aruba's pride.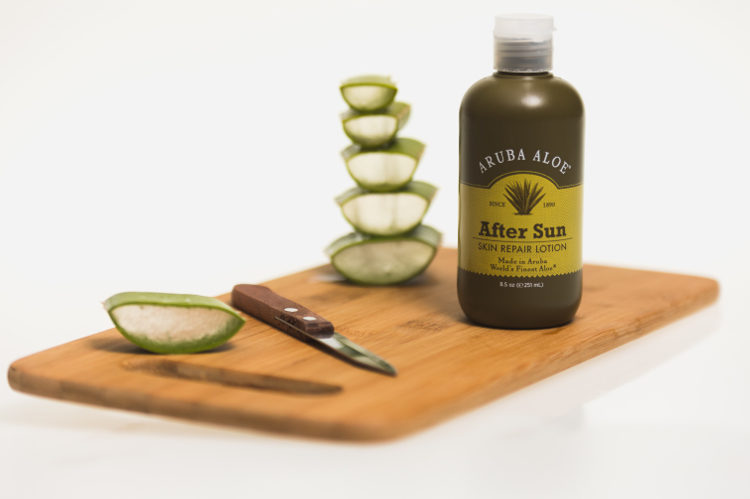 And so it is easy to see how Aloe became part of the Aruban people's DNA, so to speak, influencing everything from the economy, art, and architecture to healing and the warding off of evil spirits. Still today, locals tout the many ways in which Aloe from Aruba has played an important and special role in their lives.
Irene Perez: "Si bo lora bo cabey ku Aloe cu un serbete pa 20 minuut, despues e ta hole dushi. Tambe mi ta bebele." (If you wrap your hair with Aloe in a towel for 20 minutes, your hair will smell really nice. Also, I drink Aloe.)
Dr. Israel Alex Posner: "Aloe vera ta yuda pa herida y cicatriz y e ta hidrata bo cuero. Pero loke mas mi ta gusta ta cu mi por blof cu mi amigonan di afo cu nos tin e miho Aloe na mundo anto nan ta cumpre pa hiba como regalo." (Aloe vera helps with wounds and scars and it hydrates your skin. But what I like most is that I can brag to my visiting friends that we have the best Aloe in the world, and then they buy it to take home as a gift.)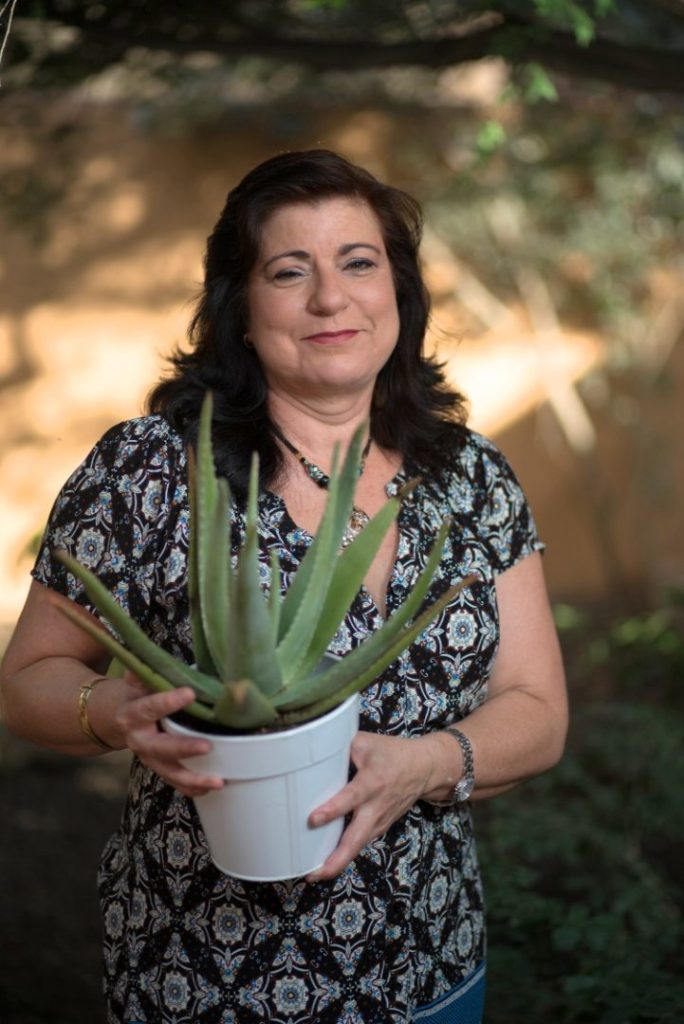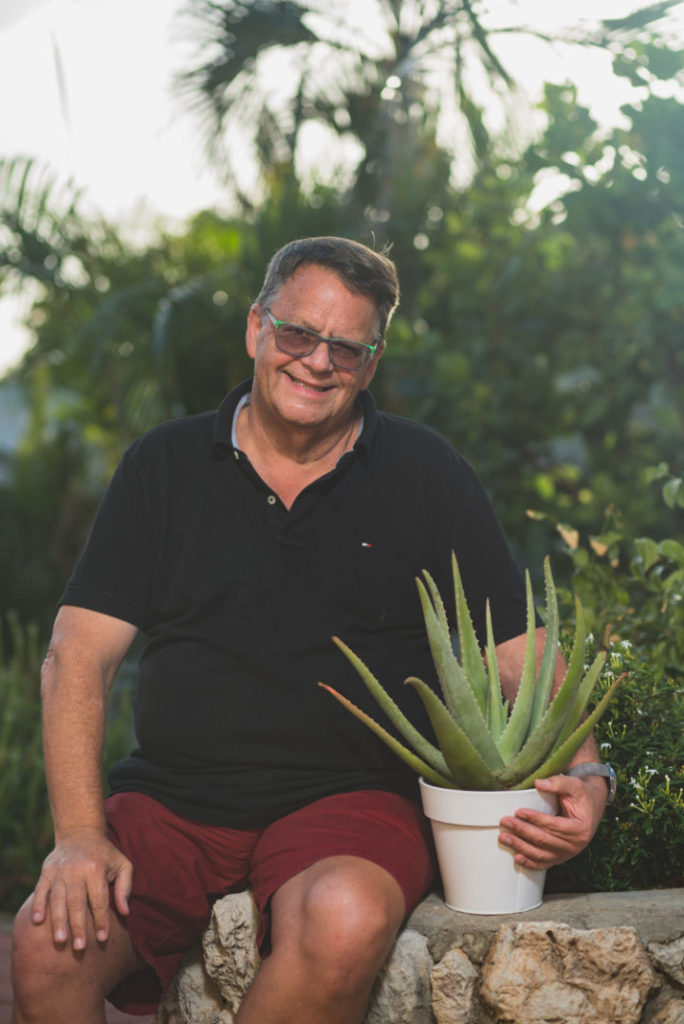 Susan Maduro: "Mi ta corda cu mi padushi Fani despues di bin for di cunucu, semper tabata trese su pida Aloe fresco, e tabata lore den lenso y ta pone bou cusinchi pa mal soño of spirito malo." (I remember that when my grandfather Fani would come home from the "countryside," he would always bring a fresh piece of aloe. He would wrap it in a handkerchief and put it under his pillow to ward off bad dreams or spirits.)
When I was a tyke growing up in Pennsylvania, my family had an Aloe plant that we would use for treating wounds. We almost didn't mind getting a cut or scratch—we loved breaking off a piece of one of the leaves and rubbing the natural salve on our skin.
How do YOU use Aloe? Don't have an Aloe plant? No worries! Aruba Aloe offers a wide range of health and beauty products packed with 100% pure Aloe vera gel from Aruba—the "World's Finest Aloe." Visit one of the sixteen retail stores while on the island, or order online.